Introducing Lens Studio
The World is Your Canvas
Create, publish, and share magical AR experiences.
Everything you need to build and launch immersive Lenses — all in one place.
Anyone can bring their ideas to life on Snapchat
Creatives

Bring your artwork to life all across the world

Developers

Push what's possible with our powerful toolset

Students

Publish your first project with easy-to-use templates

Brands

Tell a story your audience can play with
Introduce Snapchatters to your character, world, or brand!

Minions

Minions are on the loose in Universal Studios and 30 Rockefeller Plaza. NBC Universal and Illumination partnered with Snapchat, to bring the Minions to life in AR.

BMW X2

In partnership with Snapchat, BMW used Lens Studio to create the first augmented trial experience on Snapchat that allows Snapchatters to interact and play with an AR version of the car before considering buying it. Unlock the power of play for your brand today.

Stranger Things Season 2

Netflix partnered with Snapchat to create one the most immersive and technically complex Lenses ever built in Lens Studio for the release of season 2 of Stranger Things. Find out how your brand can work with Snapchat to build a "first of its kind" experience.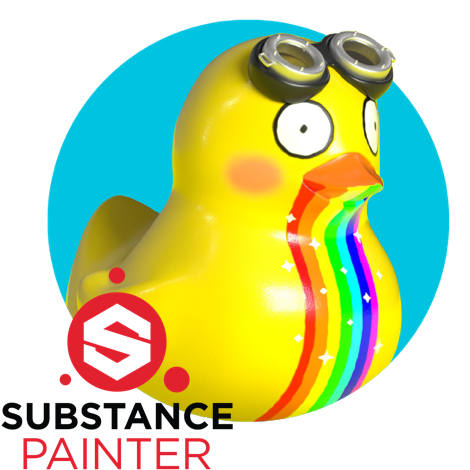 Share Your Lens:
Rubber Ducky Challenge
For this Lens Studio challenge, we want you to spread your creative wings, push the limits of Substance Painter, and show us how you would picture our Rubber Ducky in the world. Whether it's a digital bathtime buddy or a desk toy you can explain code to, think beyond rubber as you bring our model to life.
Create and publish your Lens in three easy steps
Import Your Artwork

Design your 3D creation in your favorite software, then import the file right into Lens Studio.

Build Your Experience

Bring your creation to life with movement patterns, animations, and interactive triggers!

Publish & Promote

Preview your Lens on your mobile device, then submit it for publication on Snapchat. If approved, you'll get a unique Snapcode anyone can scan to unlock your Lens. Then, your Lens can be sent directly to friends, and unlocked again!