Post Effect
The Post Effect object uses an input color lookup table image to adjust the coloring of the Lens. Image adjustments (saturation, exposure, color balance, etc.) are performed in an external editor like Photoshop and applied to the lookup table. The lookup table is then imported into Lens Studio and added to the Post Effect.
Tip
Lens Studio includes a number of built-in Post Effect lookup table textures if you are unable to create your own. They can be added to your project in the Resources panel by selecting Add New -> Post Effect Textures.
Download the Post Effect Lookup Table
First, download the below base lookup table. You'll be making your modifications to this image.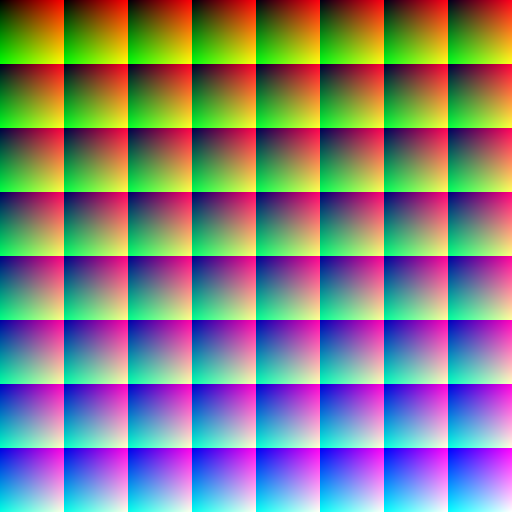 Modify the Post Effect Lookup Table
Open the base lookup table image in Photoshop or a similar image editing tool. You'll be making your adjustments to this lookup image. Add a reference photo as a layer above the lookup layer. Then, add adjustment layers above both the reference and the lookup. In the example below, we've added simple Hue/Saturation and Color Balance adjustment layers to give the Lens a pink tone.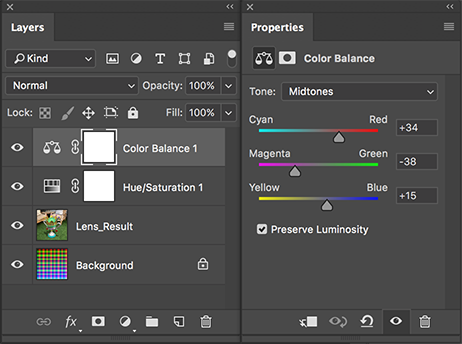 Use your reference layer and the added adjustment layers to tune your effect.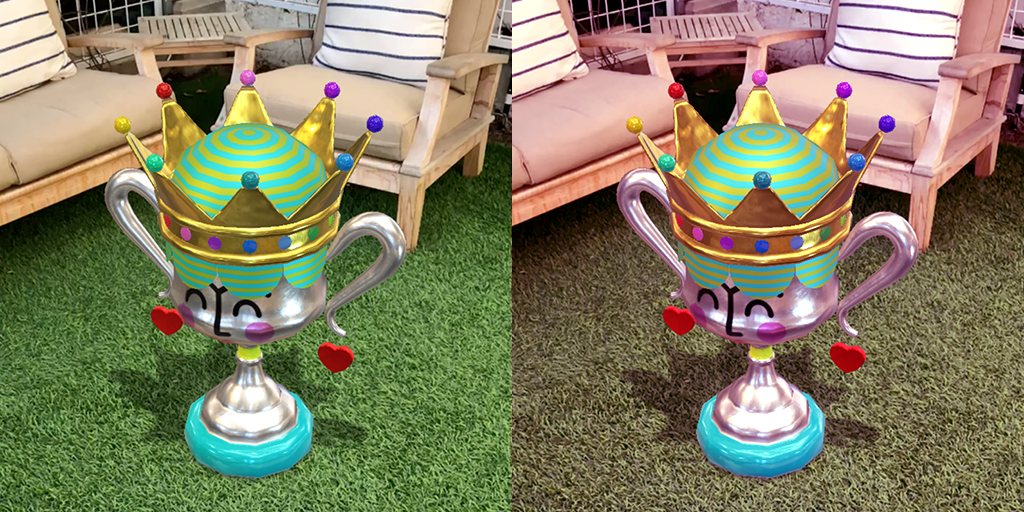 Before export, hide the reference layer. Your adjustment layers will apply to the still visible image lookup table.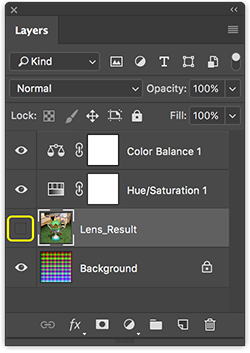 Export the lookup image with your newly added adjustments as a PNG.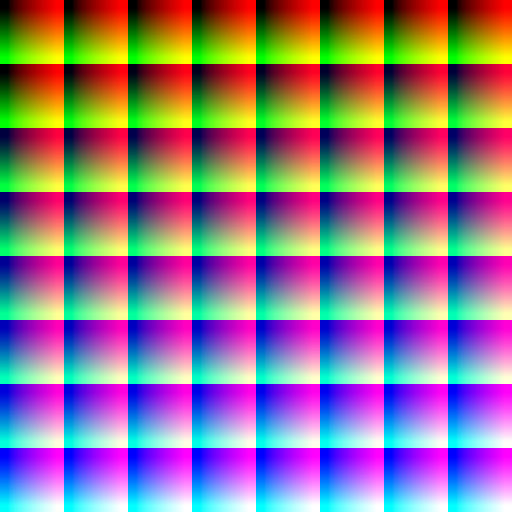 Warning
The Post Effect object only supports a non-compressed PNG. Compressing the PNG or using a JPG will result in noticeable artifacts.
Using the Post Effect Lookup Table
To create a Post Effect object, first click the Add New button in the Objects panel. Then, select Post Effect.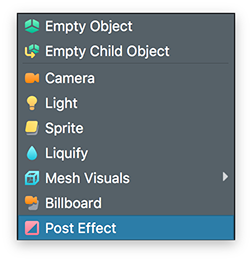 Add your adjusted lookup table texture to your project by dragging it to the Resources panel. Then, in the Objects panel, select your newly added Post Effect object and set its Main Texture to the adjusted lookup table texture in the Inspector panel. You should now see your image adjustments applied to your Lens. You can also tune the intensity of the Post Effect with the Alpha slider in the Inspector panel.

You can specify the Camera Layer which your post effect is applied to. For example, if you want the post effect applied to the Orthographic Camera in the Lens, in the Inspector panel, you can change the Layers drop-down to apply the post effect only on the Orthographic layer.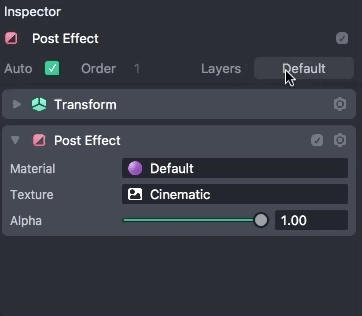 Tip
Make sure your Post Effect is listed below everything you want to colorize in the Objects panel.