Video
Lens Studio supports video import. This guide will walk you through how to work with videos in Lens Studio.
Video Import
You can import a video by dragging and dropping the video into the Resources panel.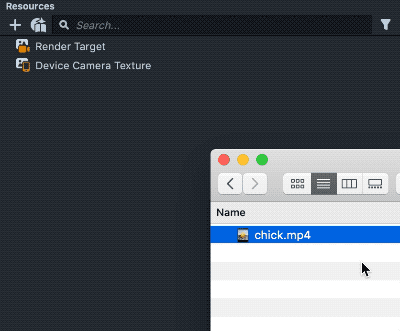 You can also use + -> Import Files and choose the video you want to import.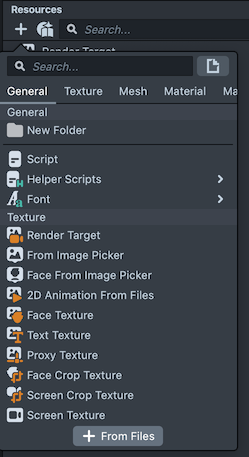 Supported Video Format
Lens Studio supports videos with the following requirements:
File format - MP4
Codec - H.264 / AVC
Resolution - Your video resolution needs to be greater than 16 x 16 and smaller than 1280 x 1280. In both dimensions resolution needs to be multiples of 16
Size - Less than 10 MB
Use Video As Texture
When you import a video into Lens Studio, it automatically converts it to a Texture Asset. It can be used the same way as static textures or animated textures. For example, it can be a texture for an Image or Screen Image.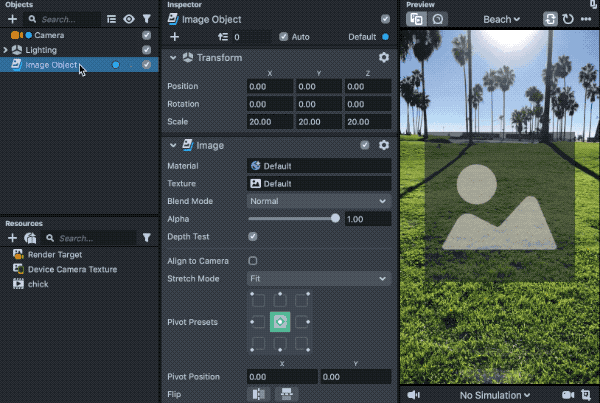 In the Inspector panel, you can view its properties and adjust the volume. Check the Autoplay checkbox if you want the video to automatically start playing upon opening the Lens. Increase the Volume slider if you want the video to also playback sound.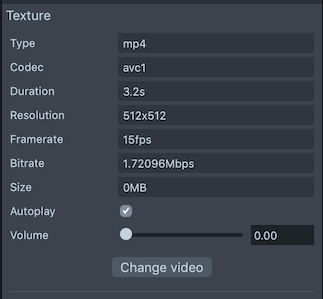 Scripting Video Playback
Scripting unlocks more complex playback control beyond Auto Play and Volume. For more information on scripting video playback, see the VideoTextureProvider scripting API reference.
Related Guides
Please refer to the guides below for additional information: