Occluders
Introduction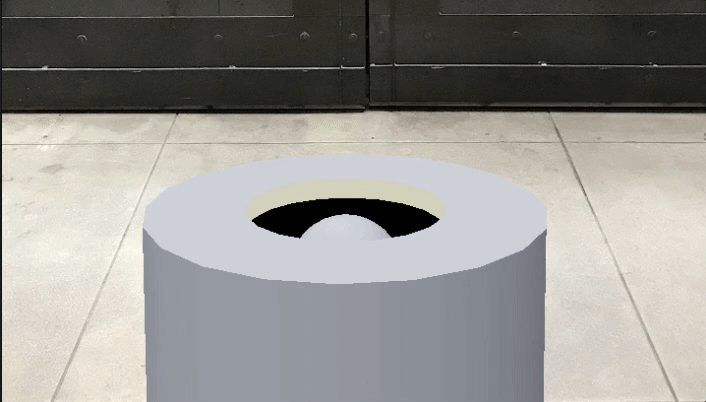 A simple hole-in-the-ground effect created with an occluder.
Occluders are visual elements used to mask other objects in your scene. These are handy for creating effects which hide portions of rendered geometry. For example, you can create a "hole" in the ground by occluding elements of a scene (as shown in the image above).
This guide explains how to create an occluder in Lens Studio.
Creating an Occluder
An Occluder is created by applying an Occluder material to any visual object in your scene.
Create the Material
In the Resources panel, select + -> Material -> Occluder.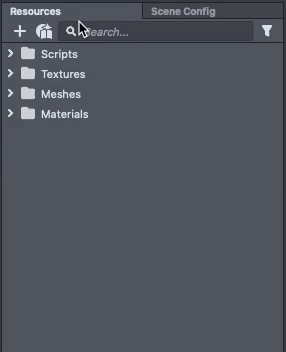 Apply the Material
Select any Scene Object that has a Mesh Visual component.
In the Inspector panel, set the first Material property of the Scene Object's Mesh Visual component to the Occluder material you created earlier.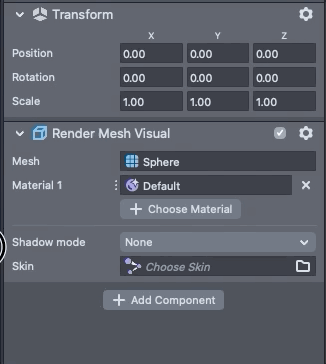 Preview
In the Preview panel, you should see that the other visuals in your scene are now occluded by the Scene Object to which you applied the Occluder material.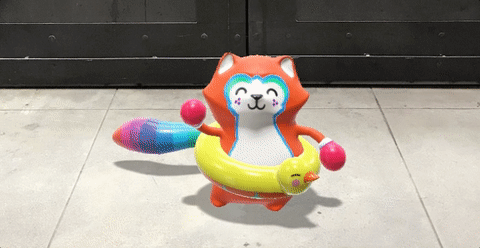 Related Guides
Please refer to the guides below for additional information: