Substance Texturing
Using Substance Painter
Lens Studio supports high quality physically based rendering (PBR). Allegorithmic's Substance Painter is a tool built for creating PBR textures. The below guide will walk through how to configure Substance Painter for Lens Studio use. This allows you to visualize your model in Substance Painter as it would appear in Lens Studio and Snapchat. And then, how to export your PBR textures to be easily loaded into Lens Studio.
Download Substance Painter Shelf
To use Lens Studio PBR in Substance Painter, you first need to install our Substance Painter Shelf. This shelf has the Lens Studio shader, the Lens Studio export configuration and some example environment maps.
Install Substance Painter Shelf
To install the Substance Painter Shelf, first go to File -> Preferences in Substance Painter. Select the Shelf settings. Next, select path and navigate to the downloaded and unzipped Lens Studio Substance Painter Shelf.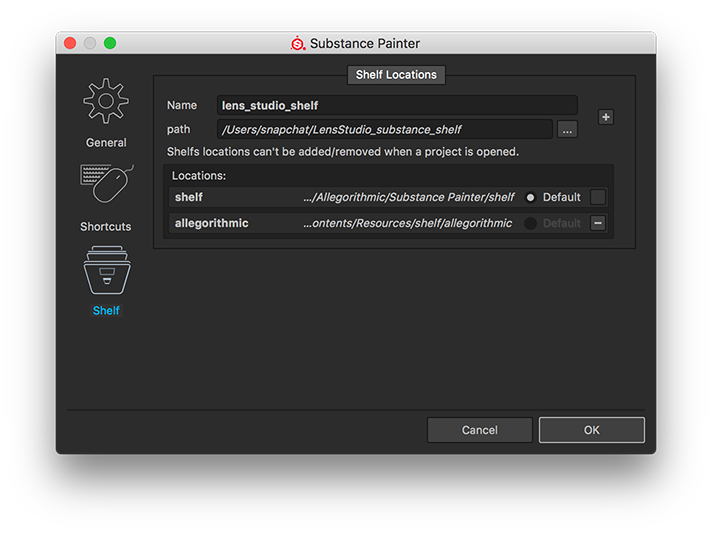 To enable the shelf, select it as your Default.

Note
You can also extend your existing shelf by clicking the + button to the right of the lens_studio_shelf entry.

Next, navigate to the Viewer Settings window and set Shader to the uber-substance shader.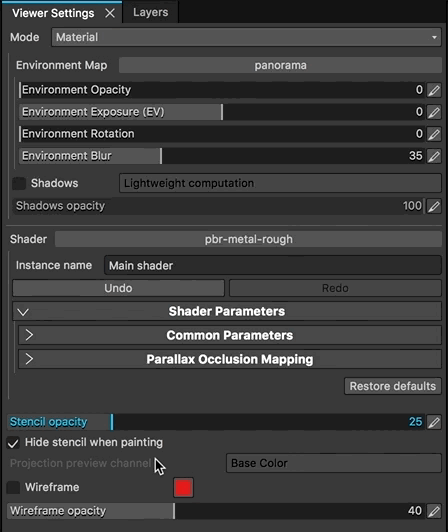 Finally, in the same Viewer Settings window, set the Environment Map to one of our included environment maps.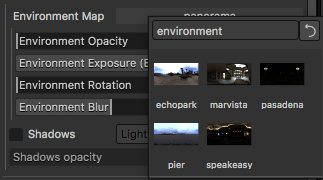 New Project, OpenGL
When creating a new Substance project, make sure to set the Normal map format drop down to OpenGL.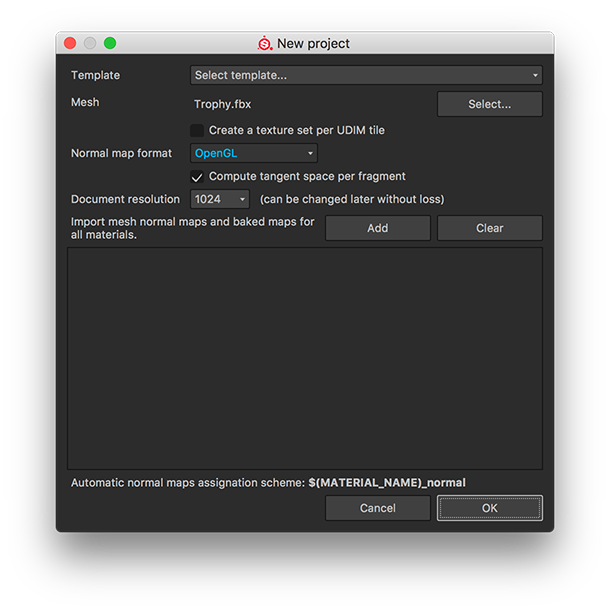 If you have an existing project, in the tool bar select Edit -> Project Configuration... and verify that the Normal map format drop down is set correctly to OpenGL. Additionally, make sure the Compute tangent space per fragment checkbox is checked.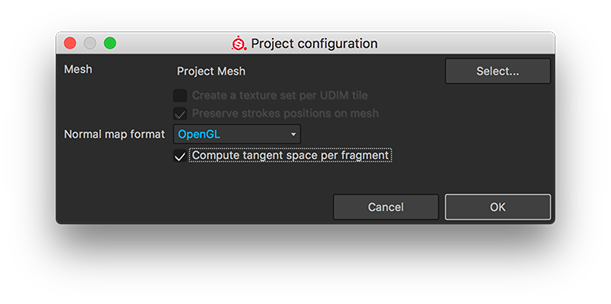 Warning
If you are importing a normal map texture into Substance, you need to make sure your normal map's Color space setting is set to OpenGL normal and not auto.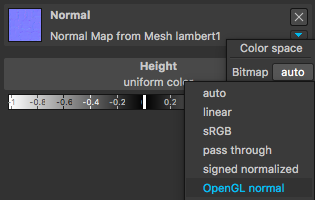 Export Textures
To export your textures, go to File -> Export Textures.... This will open the Export window. Select Lens Studio in the Config drop down. Finally, select your desired export directory and click the export button.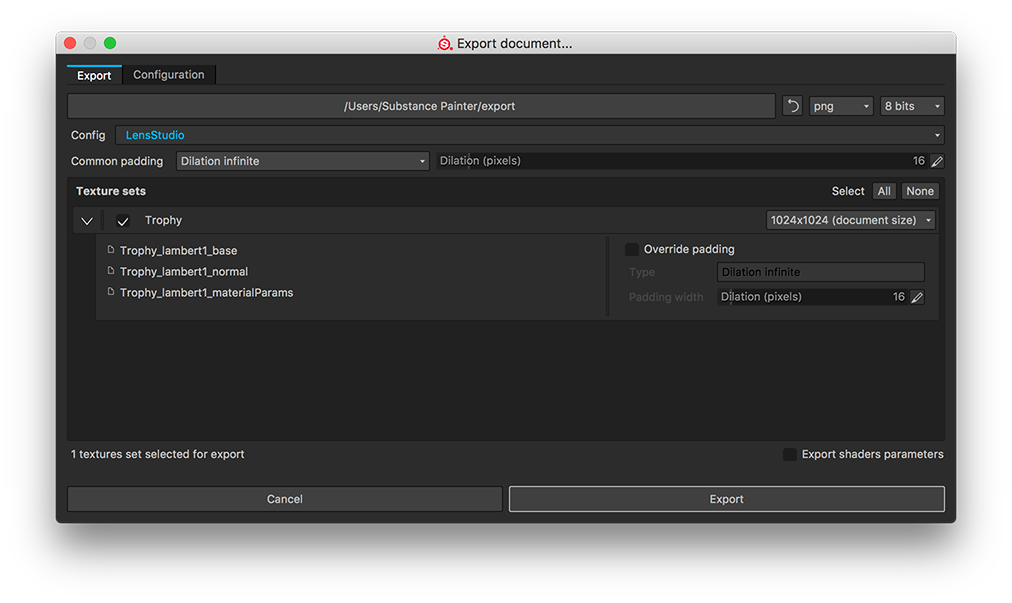 This will export three textures that are ready to be added to Lens Studio.
One of the textures is your baseTex texture

Another is your normalTexture

Finally, the materialsParamTex is unique to our engine. It is a single texture that represents Metallic, Roughness and Ambient Occlusion
Lens Studio PBR Material
To use your PBR textures in Lens Studio, first import them to the project by dragging them into your Resources panel. Next, create a new PBR material by selecting Add New -> Material -> PBR in the Resources panel.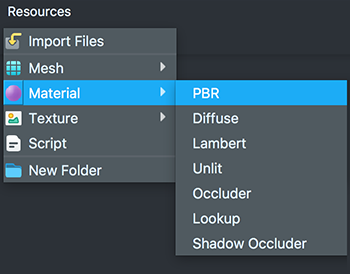 After that, add one of our preset Environment Maps or import your own.
To add one of the Lens Studio preset Environment Maps, select Add New -> Texture -> Environment Map. To import your own, drag an HDR environment map into your Resources panel.
This HDR will be built into two separate textures, the xxx_diff and the xxx_spec.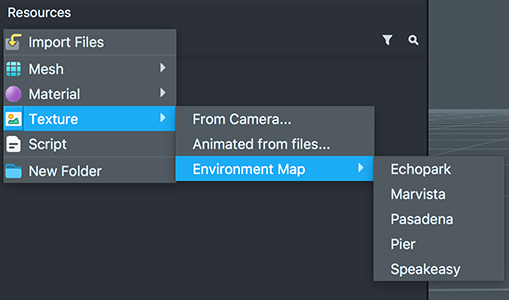 Note
The smaller texture is xxx_diff and the larger texture is the xxx_spec.
With your new material selected, link all five textures to the appropriate channels in the Inspector panel.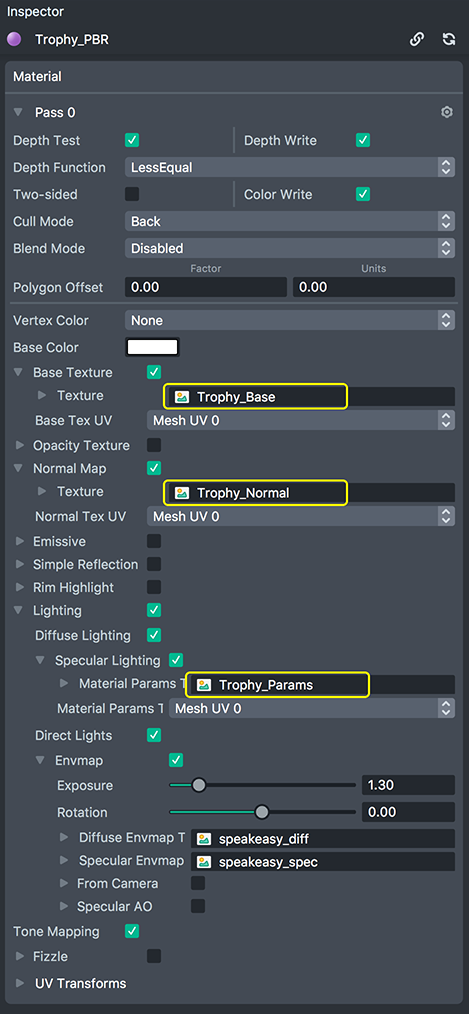 Now, assign your material to an imported mesh. For more information on importing meshes, follow the 3D Object Import guide.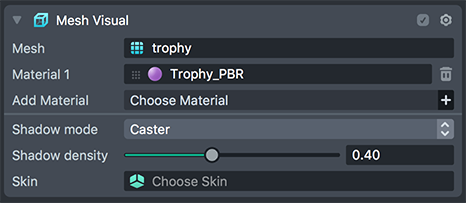 You now have a high quality PBR material with textures inside Lens Studio!