Remote Service Module
The Remote Service Module allows you to obtain data from external APIs and use them in your Lenses. In order to get started simply navigate to the Asset Library and import the remote service module for the API you'd like to use.
Tip: If you have ideas around APIs that you'd like to build AR Lenses with, be it your own APIs or those of other third party partners, please get in touch. Your input helps inform Snap's product team on what we should be building to support our Lens Creator Community. We look forward to hearing from you!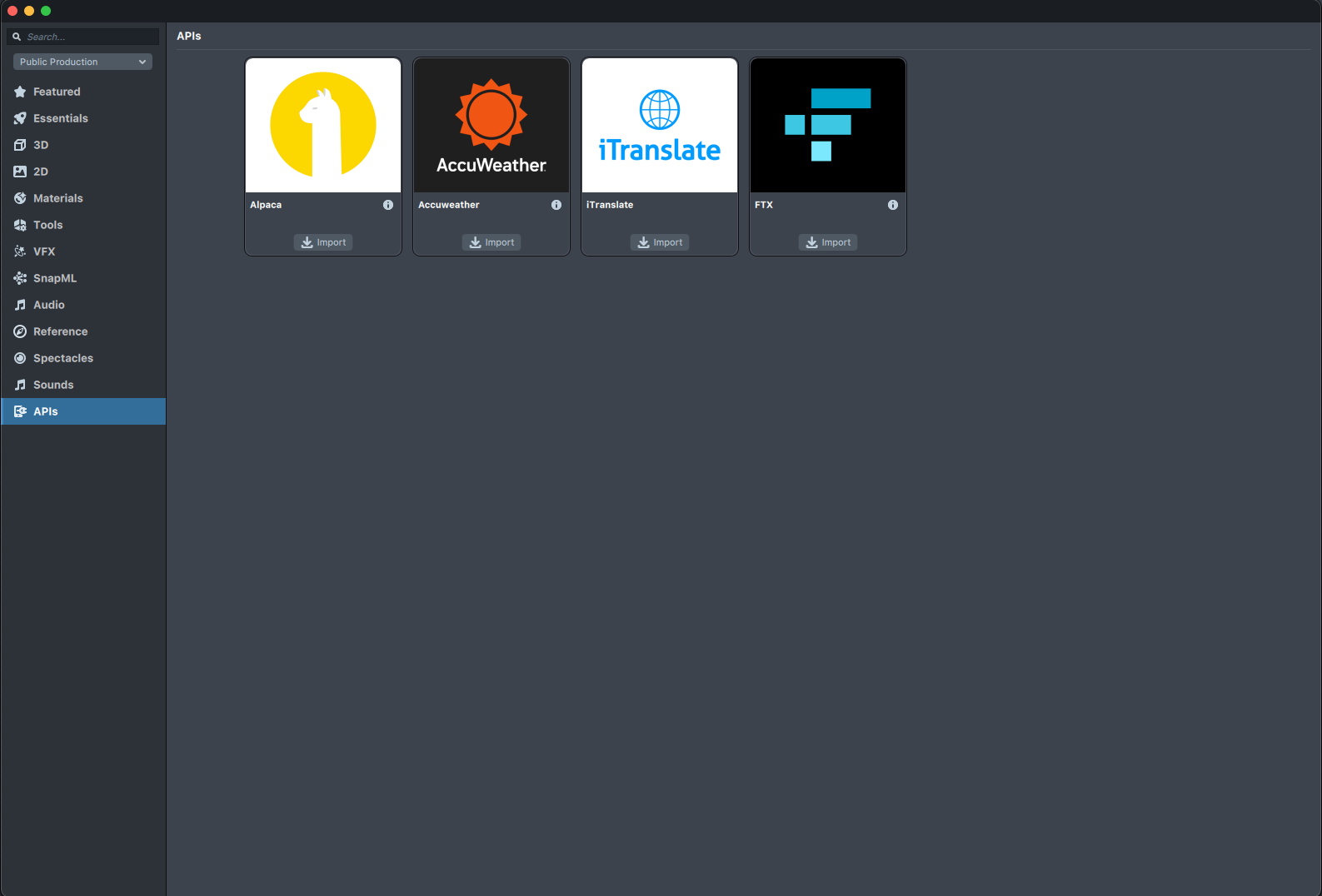 Then, you can use the remote service modules scripting API to call the various endpoints of that API. You can view the templates for the APIs in the library to access helpful utilities and examples of how to use each API.
Templates
Example

var req = global.RemoteApiRequest.create();
req.endpoint = "ENDPOINT_NAME";
script.remoteServiceModule.performApiRequest(req, function(response) {
    handleAPIResponse(response);
});
Restrictions
When using a remote service module, some APIs will be restricted in order to protect the user's privacy. The following APIs will be disabled: