Audio
This guide walks you through how to play sound in your Lens. It covers importing a sound resource, adding the Audio component to the scene and playing the sound.
Sound Best Practices
When preparing your sound resource for Lens Studio, keep the following optimization recommendations in mind:
Use the MP3 format
Use mono instead of stereo
Use sounds that are < 15 seconds
Playing Sound
Sounds are added to a scene using an Audio component added to an object. Sounds are then played using a short playback script.
Tip
Your Lens can play multiple sounds simultaneously (e.g. looping background ambience paired with event based sound effects).
Import the Sound
To import your sound, drag and drop your audio files into the Resources panel.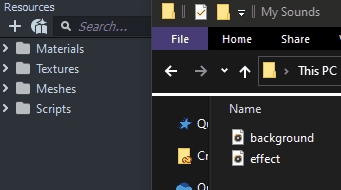 Add the Audio Component
Next, create an object with an Audio component. Press "+" button at the Objects panel and select Empty Object.
With the new object selected, add an Audio component in the Inspector panel. Select + Add Component -> Audio.
Reference your imported sound by clicking on the Choose Audio Track field and selecting your imported sound.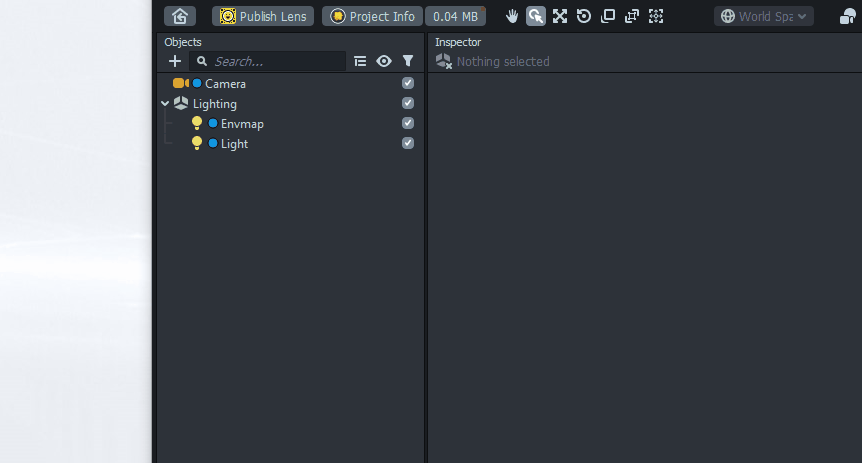 Autoplay Loop

If you want your sound to play and loop automatically, check the Autoplay Loop checkbox. This is great for looping music or background ambience.
Play the Sound
For all other audio use cases, create a Script that will play the sound.
In the Resources panel, select + -> Script. With the newly added script selected, head to the Inspector panel to replace the text in your script resource with the following code:

// Play Audio
// @input Component.AudioComponent audio
script.audio.play( 1 );

Tip
The play function takes in the number of times you want the sound to play as the input parameter. If you want the sound to play indefinitely, pass in -1 .
Connect the Script
We can now use this script to play the sound in the Audio component we created earlier.
With our object selected, add a Script component in the Inspector panel. Select + Add Component -> Script. Click the + Add Script field and select the script resource we just created. Set the script to run on the Lens Turned On event. Finally, bind the Audio field to the Audio component.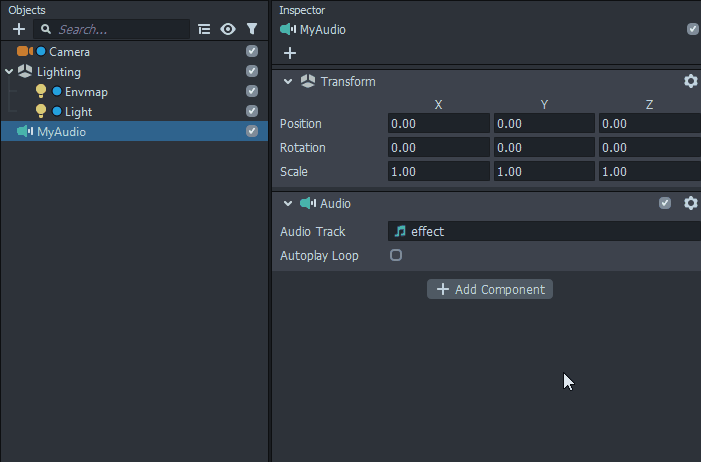 Previewing the Sound
Press the refresh button in the Preview panel and you should be able to hear your sound.
Related Guides
Please refer to the guides below for additional information: