Audio Listener
The Audio Listener Component acts as a microphone-like device. It receives input from Audio components that have Spatial Audio enabled and allows to calculate their relative positions to the scene object it is attached to and properly mix them.
Guide
It can be added by selecting scene object one wants to add Audio Listener to and clicking the "+Add Component" button in the inspector panel.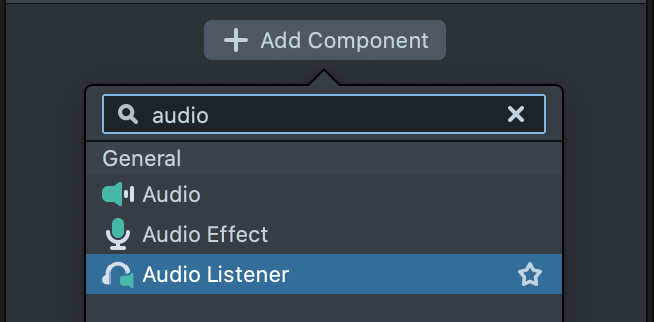 For most cases it makes sense to attach Audio Listener to the Perspective Camera or the scene object that represents the user.
Properties

The Audio Listener has no properties, it has to be added to scene in order to work. You'll see a warning if Spatial Audio is Enabled but there are no listeners in the scene.

Details
The Audio Listener works in combination with Audio components that have Spatial Audio setting enabled.
Spatial Audio allows you to create immersive experience when moving in the 3D space. Audio Components that are placed close enough to the Audio Listener scene object will be picked up, combined and output to the speakers. See Audio component guide for more details.
Warning: You need to have only one Audio Listener in the scene in order to work properly.