Face Texture
The Face Texture resource allows you to get a your Camera texture centered around a part of your face. It can be used, for example, for creating a picture in picture effect, or for applying a user's face to a 3D object in your Lens.

Create the Face Texture
To create a Face Texture resource, first click the "+" button in the Resources panel. Then, select Face Effects -> Face Texture.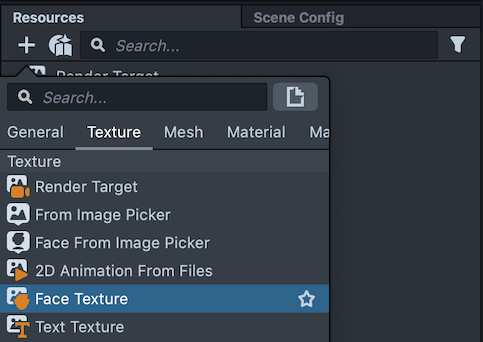 Assign Texture to a Screen Image
The Face Texture resource can be used anywhere a regular texture can be used.
One way of displaying it is to use a Screen Image. In the Objects panel: + > Screen Image.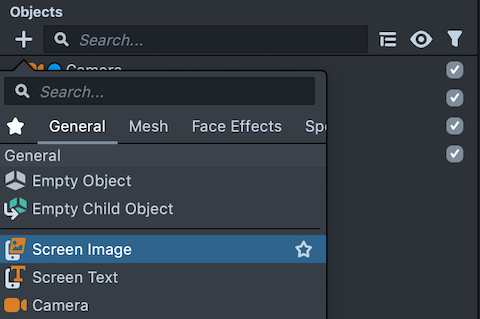 Then, in the Inspector panel, assign Texture to your newly added Face Texture resource.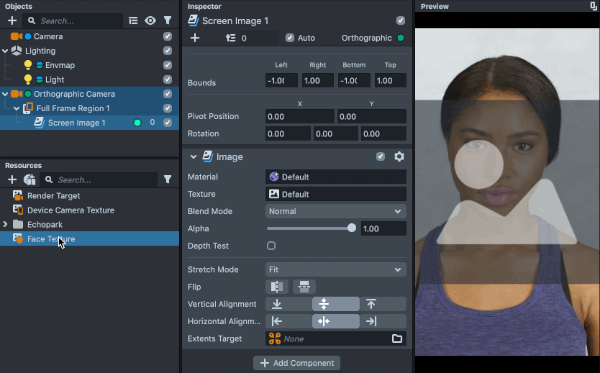 Position The Face Texture
In the Scene panel, you can move your Screen Image around to position your Face Texture in the right place.
Tip
To learn more about Screen Image, checkout the Image guide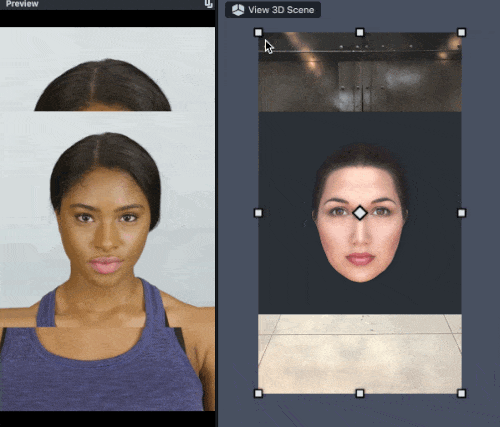 Face Texture Settings
With the Face Texture resource selected, you'll see the following settings used to configure the resource in the Inspector panel: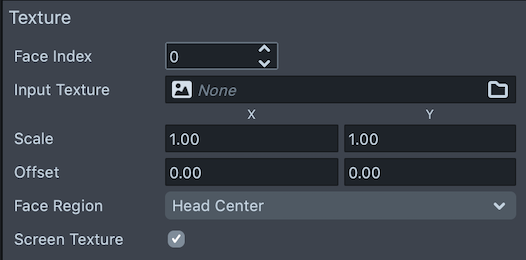 Input Texture - The texture which the face is extracted from. By default it is the screen texture
Scale - The UV Scale of the face texture. How the face will be fitted unto the texture
Face Index - The index of the face this face texture is displaying
Face Region - The area of the face this texture is centered to
Screen Texture - Whether the face texture should receive from the screen