Home
The Lens Studio home page provides you with a great starting point for starting, or continuing your next great Lens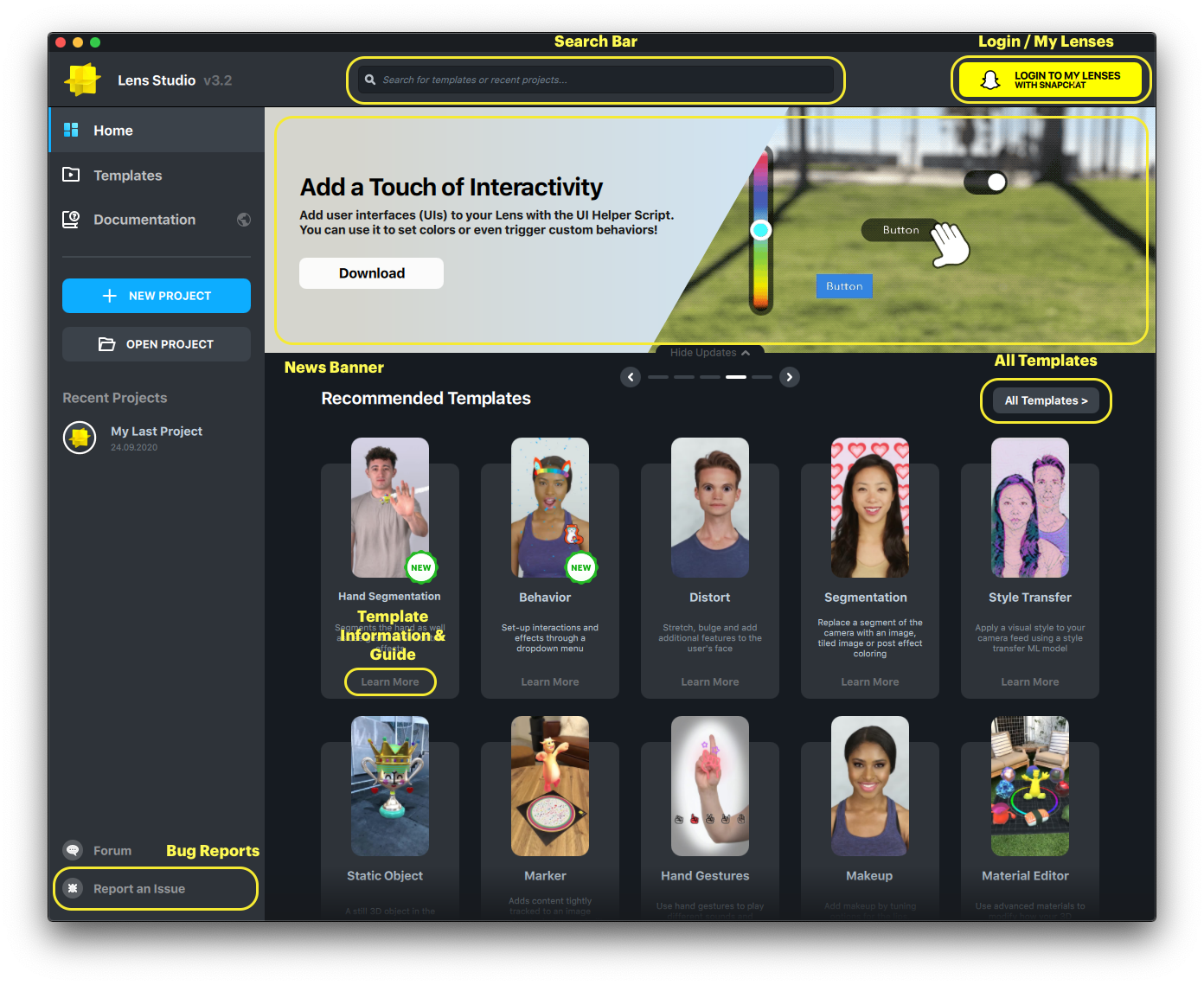 Search Bar
To quickly get started, simply start typing the template you're looking to start from, or the name of the project you are looking to continue. Typing on this page will automatically open the search bar.
You can use the mouse to select, or use the arrow keys on your keyboard. When hovering over a template you will get information about the template, it's difficulty, and what features it uses.

When you hover over a recent project, you will see at the bottom the location of where that project was saved on your computer.


My Lenses
Next to the Search Bar, you will find the Login or My Lenses button. This will connect Lens Studio to your Snapchat account so that you can manage your existing Lenses. Learn about managing your Lenses in the Community Lenses guide

News Banner
You can keep up to date with the latest feature, new examples or tutorials, or what you're up to in the Lens Studio banner.

Featured Templates
Templates are a great way to explore new Lens Studio features, as well as kick off your next project. For every template, you can click the Learn More button, which will provide you information about the template as a quick link to its guide where you can learn the ins and outs of the template.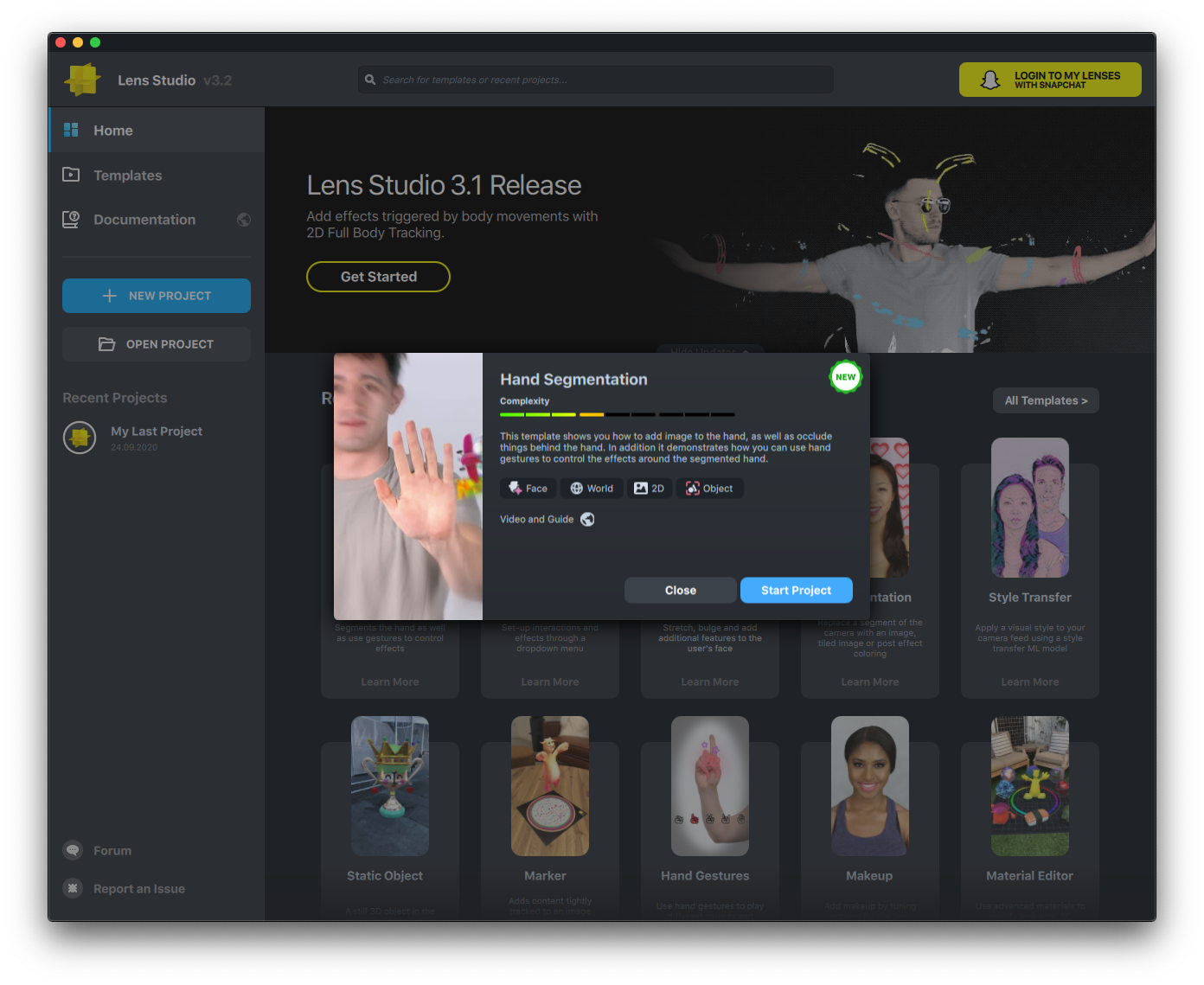 All Templates
In addition to the featured templates, Lens Studio comes with many different templates for different goals, skill levels, or interests. Click the All Templates button on the right, or Templates in the sidebar to find them all.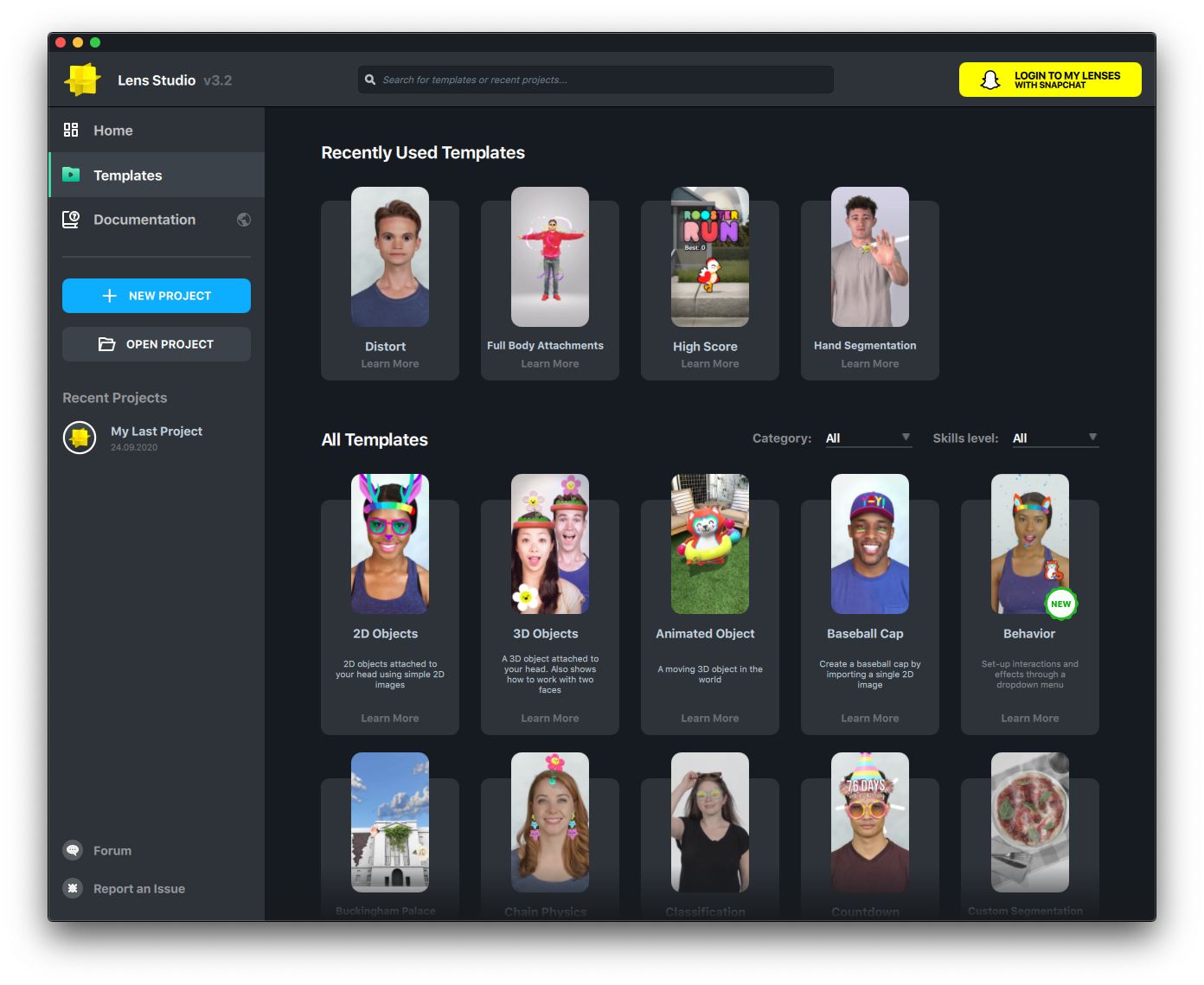 When on this page, you can filter the templates by clicking on the drop down next to Category and Skills level.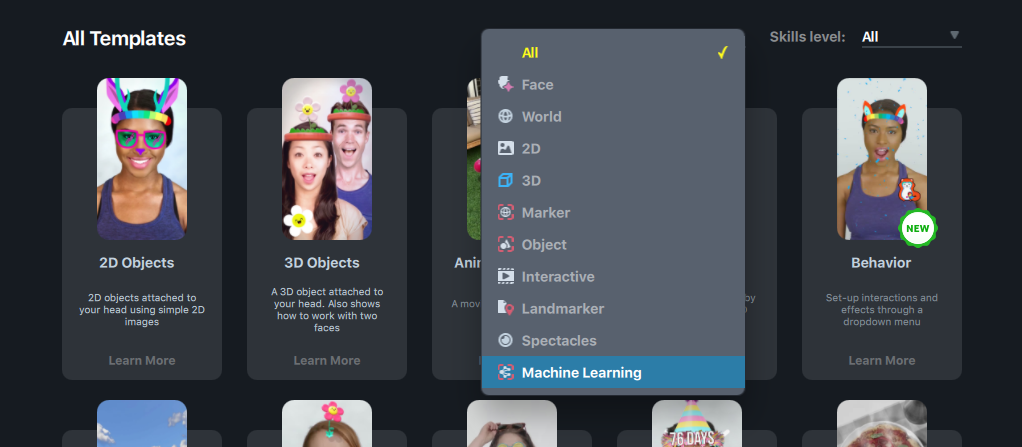 Project Window
Once you choose a project, you will be brought into the Projects window. When you're done, or you want to try a different project/template, you can click on the Home button in the top left corner of Lens Studio.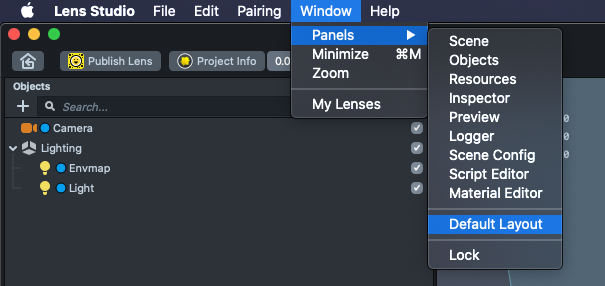 Pro Tip: If you ever get lost in Lens Studio, you can click the home button to find what you were last working on, or to get inspired from. Alternatively, you can also click Window > Panels > Default Layout in the Lens Studio menu bar to reset your Project window.

Next, Let's learn about the panels available in the Projects window.