Compression
Since Lenses are designed to work on mobile devices, it is important that they are optimized to have a small footprint so that it can be downloaded quickly by users as well as run on a variety of devices.

In order to make it easier for you to pack richer content into your Lens, Lens Studio comes with a built-in compression system.
Texture Compression
When importing your assets into Lens Studio, Lens Studio automatically compresses 2D assets such as images and animated textures.
You will see a spinner next to the resource in the Resources panel as the object is being compressed.

You can select the resource in the Resources panel and modify it's compression settings in the Inspector panel.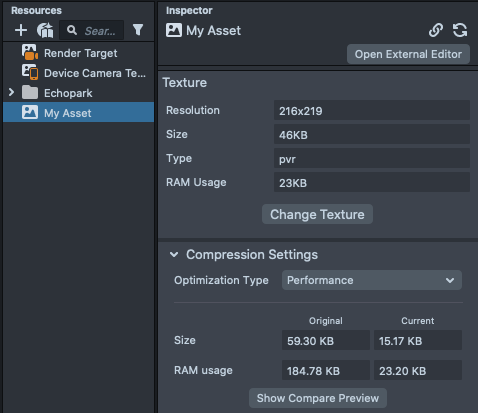 By default compression will be optimized for performance. This setting will help the Lens load faster as well as lower the RAM usage when possible.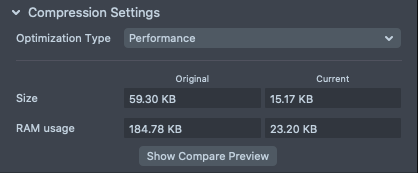 You may also choose to optimize for size. This setting allows you to trade off the quality of the texture for a reduction in Lens size, which will enable the Lens to download faster.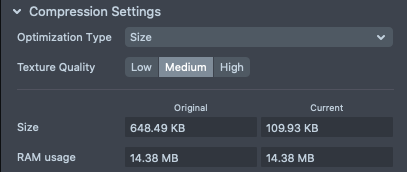 When inspecting a static texture, you also have the ability to preview the result of the compression by pressing the Show Compare Preview button under the comparison table.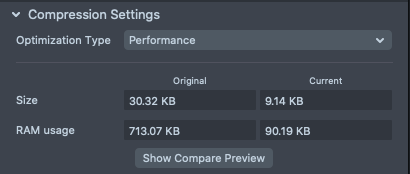 The Compare window has a slider which you can move around in order to assess the result of the compression.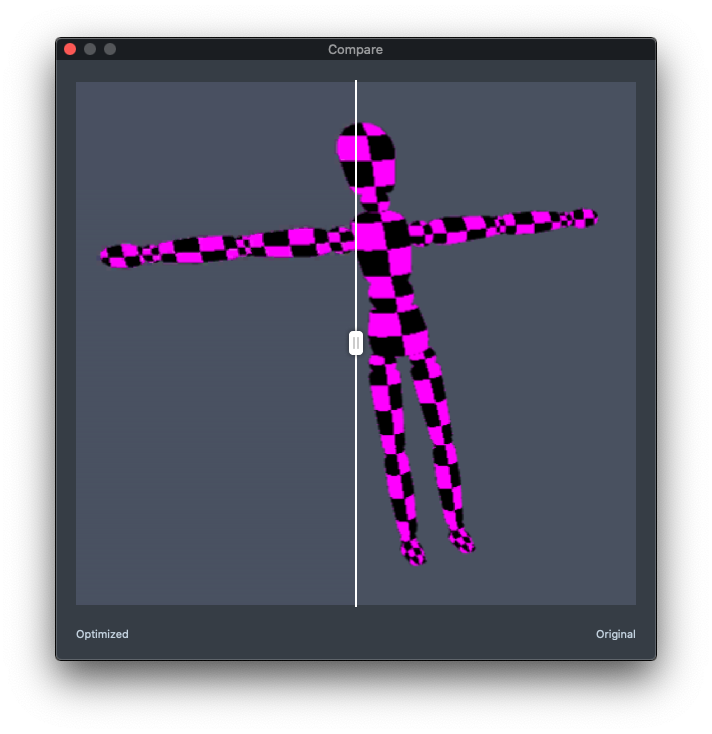 Note: Currently Texture Compression is available for PNGs and animated textures. In addition, small textures are skipped.
You can also toggle globally whether or not you want your texture to be auto-compressed or not by going to the File > Preferences menu and toggling the Auto Compress Textures checkbox.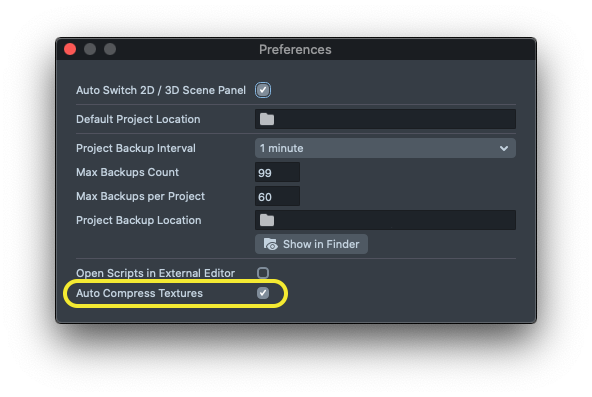 Tip: See more tip about optimizing your Lens in the optimization guide