Material Library
This is an overview of all the materials that come included in our Material Library. These were all made using the Material Editor and are completely free for you to use in your Lenses. Open them up in Material Editor and see how they were made!
Adding Materials from the Material Library
You can add a material from the material library by clicking the Asset Library button in the top left of Lens Studio.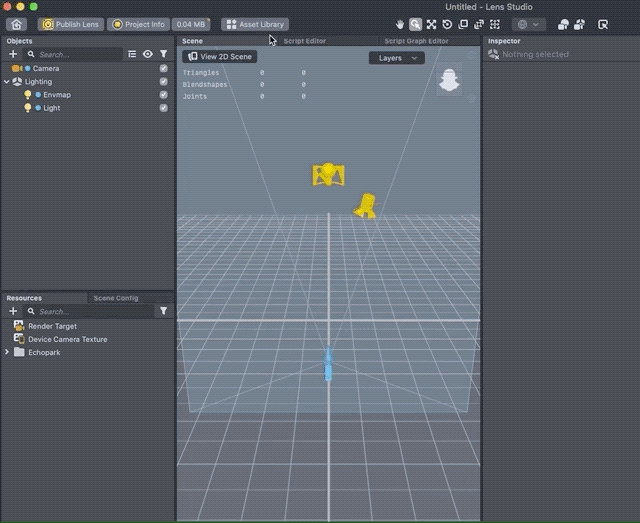 Then, in the popup window, select the Materials category, and select the Import button below the material you want to add.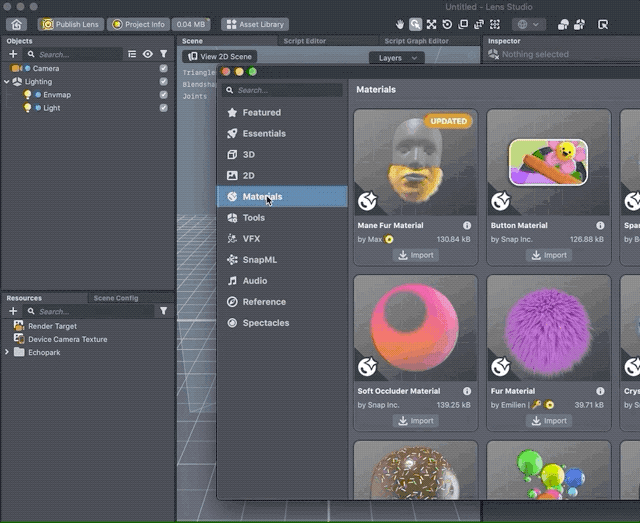 The material will then be added to your Resources panel. You can drag the prefab into the Objects panel to show the example

or you can apply the Material directly to your existing object.

Double click the material in the Resources panel to open it in the Material Editor.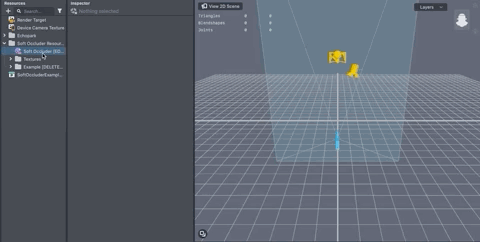 Available Materials
Car Paint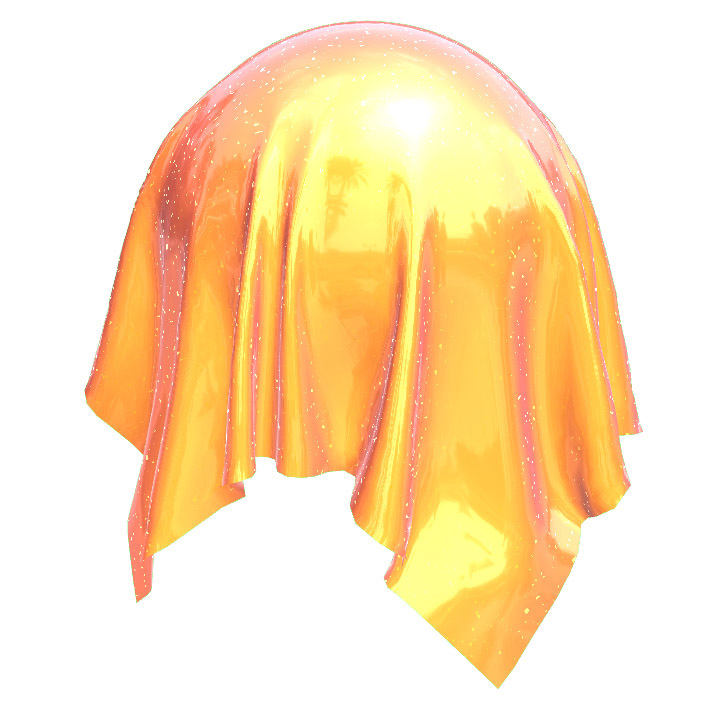 Simulates car paint with a clear coat and glitter.
Disintegrate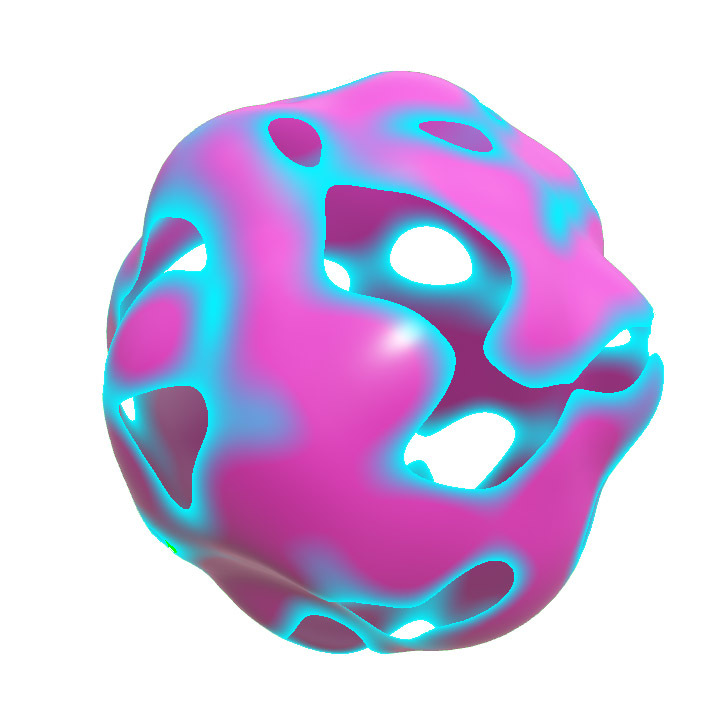 Vaporize any object using procedural triplanar noise.
Hologram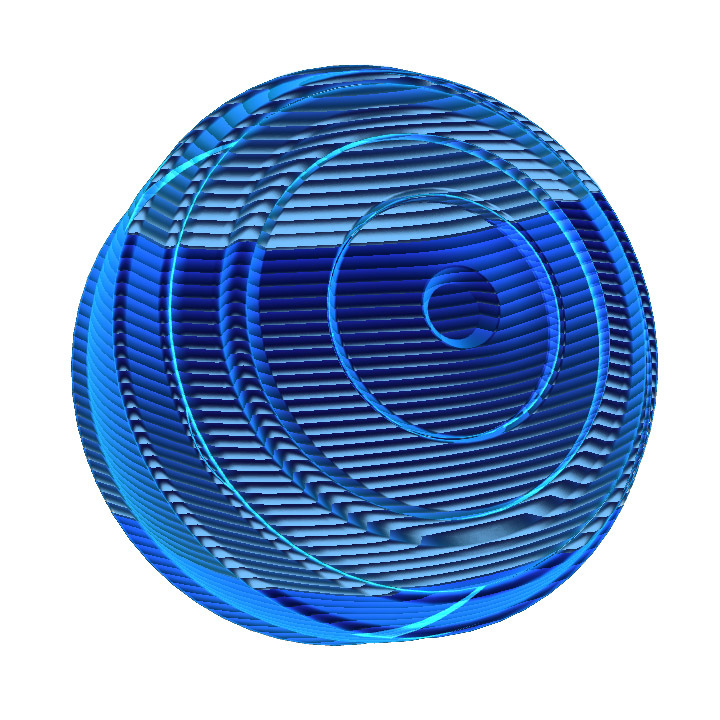 A retro, glitched-out holographic video effect with adjustable scanlines and animation.
Iridescence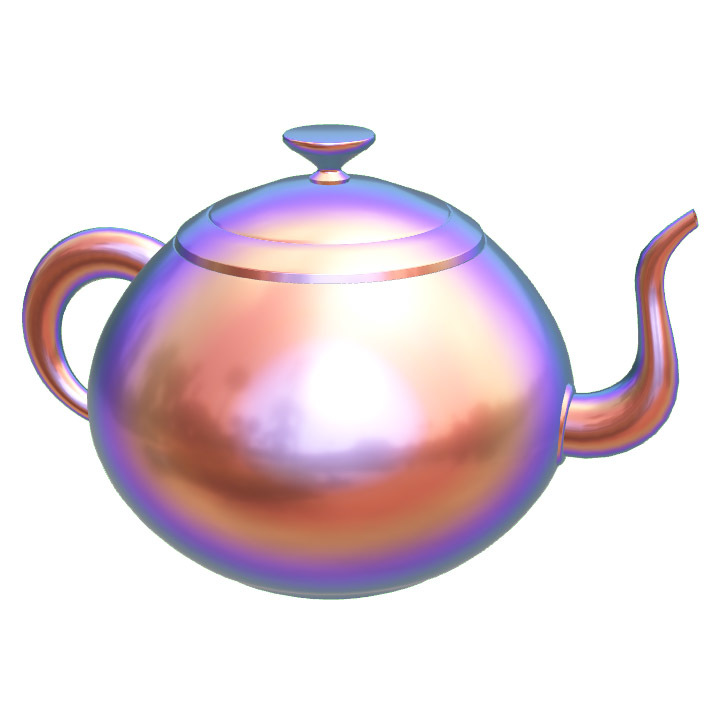 A customizable iridescence effect where the colors shift with the angle of illumination, layered on our standard PBR model.
Jello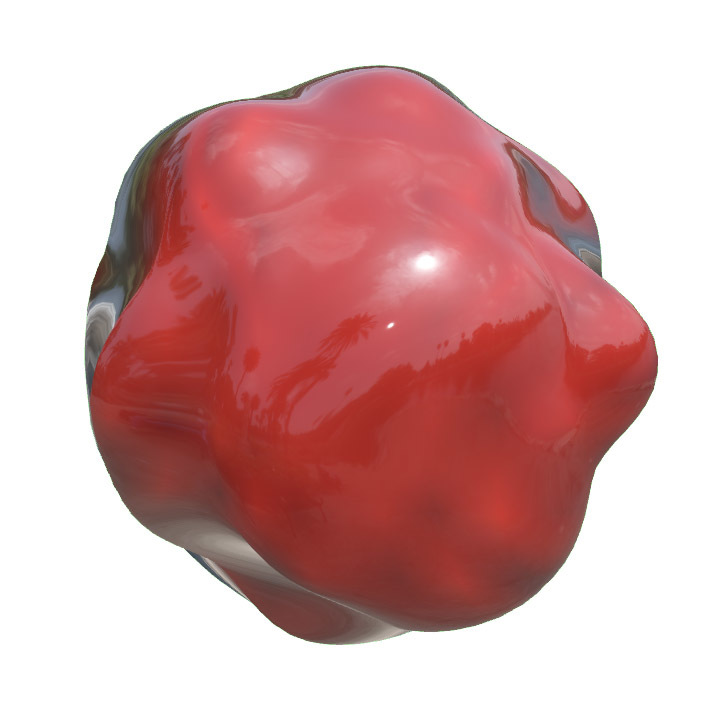 A jiggling, translucent material that combines Refraction and Vertex Displacement.
Jittering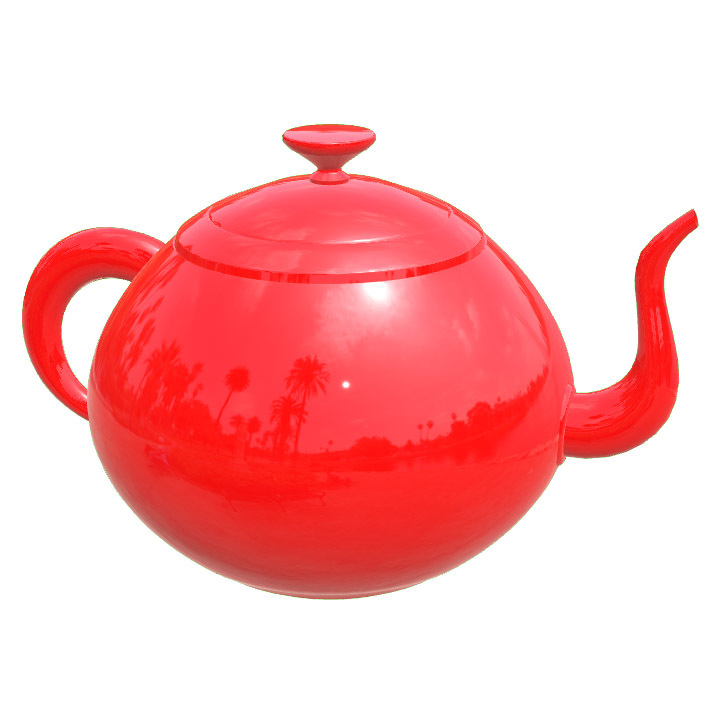 A simple vertex animation example that moves the object to a random position at controllable intervals.
Melting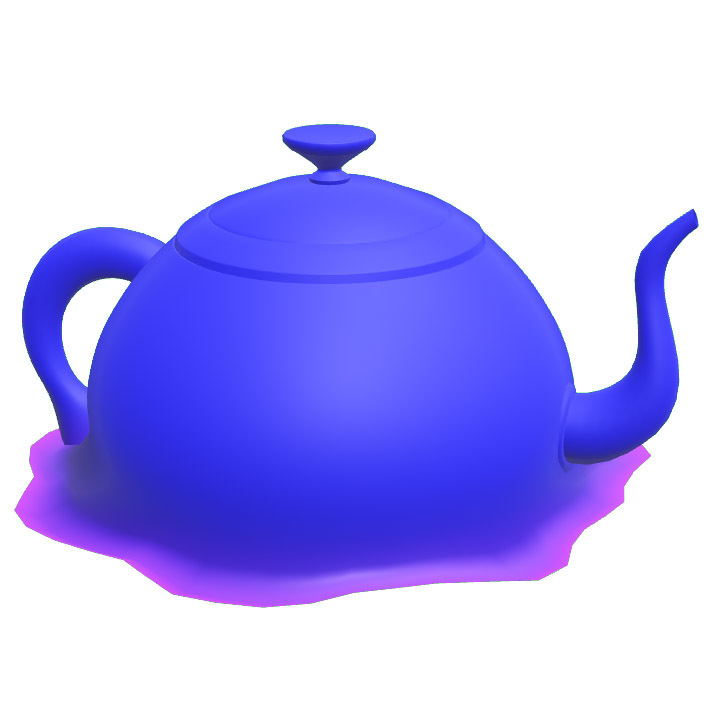 Displaces and flattens vertices along their normals at an adjustable height to create a melting effect, with customizable colors and melt parameters.
Refraction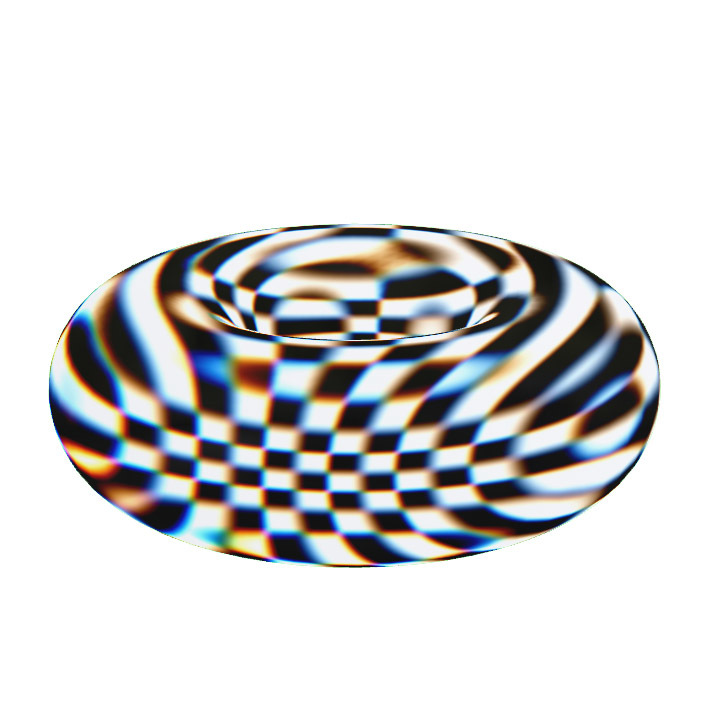 A powerful refraction effect that simulates light bending through a material, with controls for intensity, chromatic aberration, Fresnel darkening, and object thickness.
3D Mosaic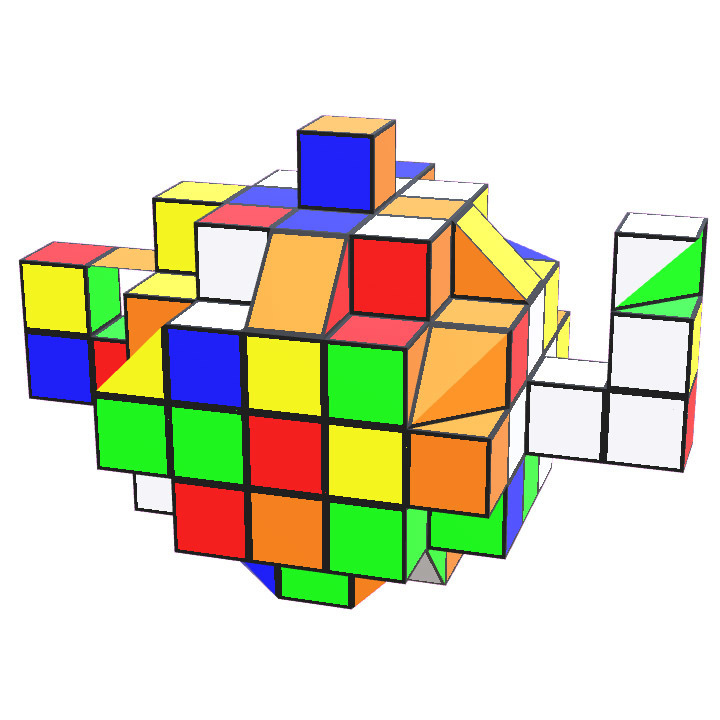 Transforms any object into a 3D Mosaic! Controls for cube size and shuffling the colors.
Salmon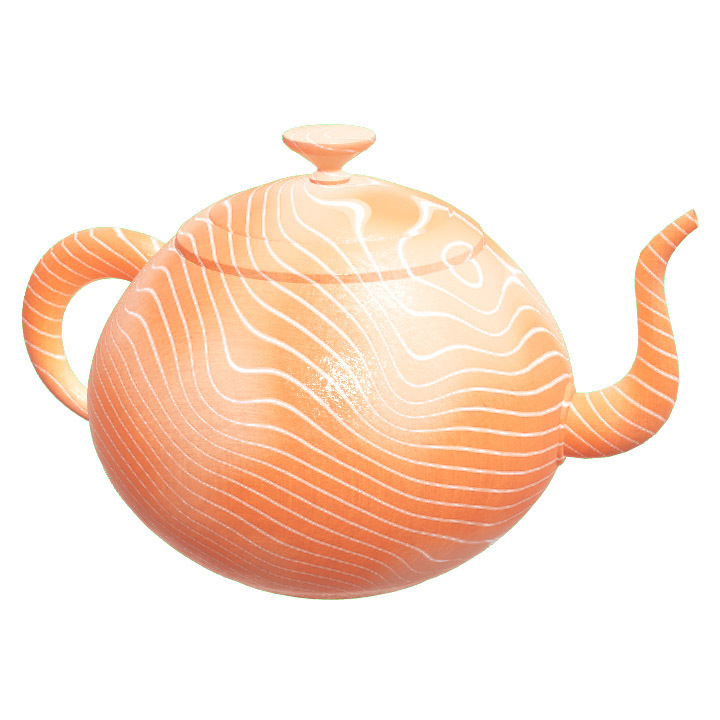 A procedural salmon material with controls for pattern direction, scale, and how long it's been cooked for. Sashimi anyone?
Sliced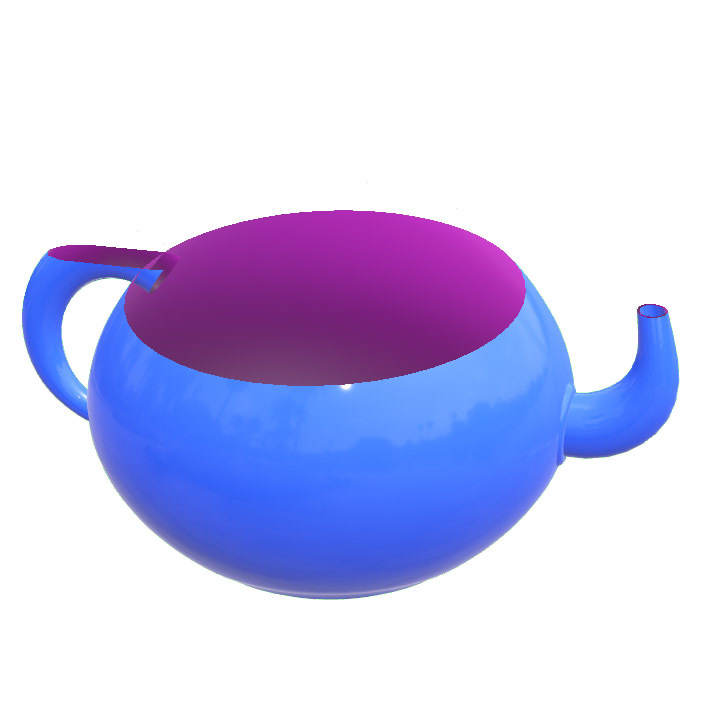 Chop any object in half, with adjustable inside and outside colors and animatable slice plane.
Soap Bubble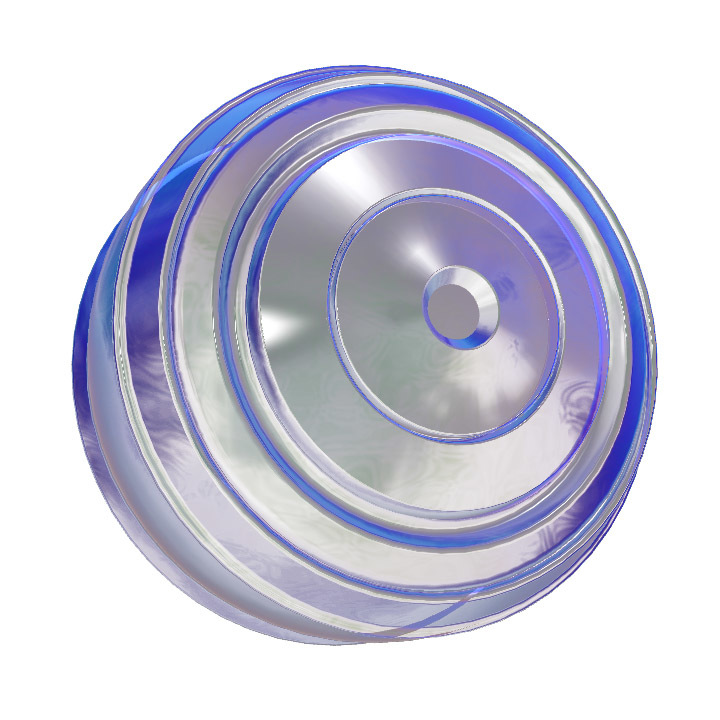 A transparent version of our Iridescence shader, tuned to simulate a soap bubble.
Toon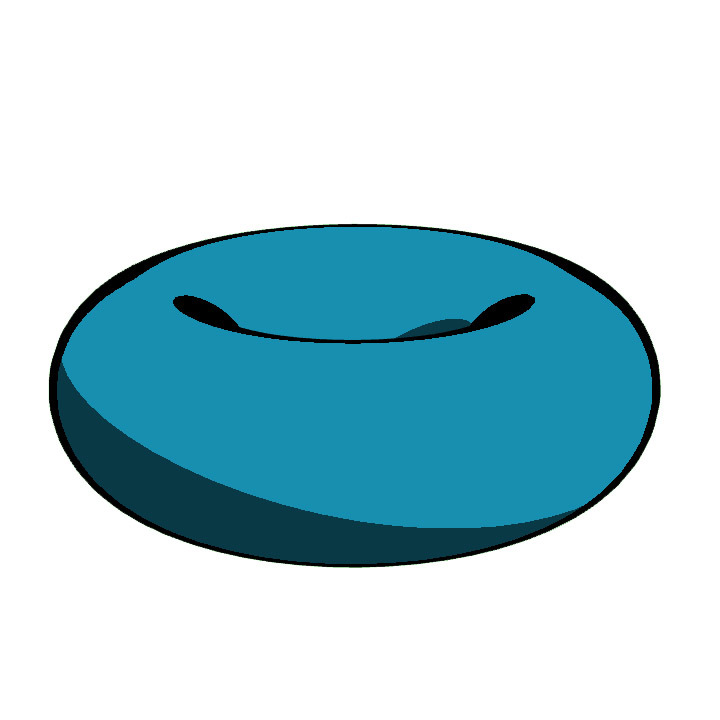 A simple toon shader example with controls for line thickness, shadow intensity, and an animatable light.
Twist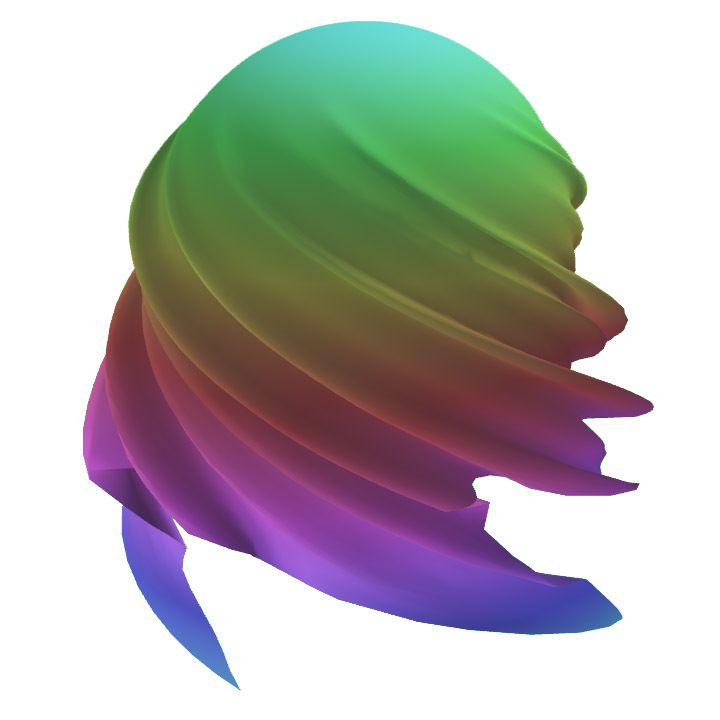 Rotates vertices around the Y axis to create a twisting effect, with controls for rotation amount and axis position.
Vertex Displacement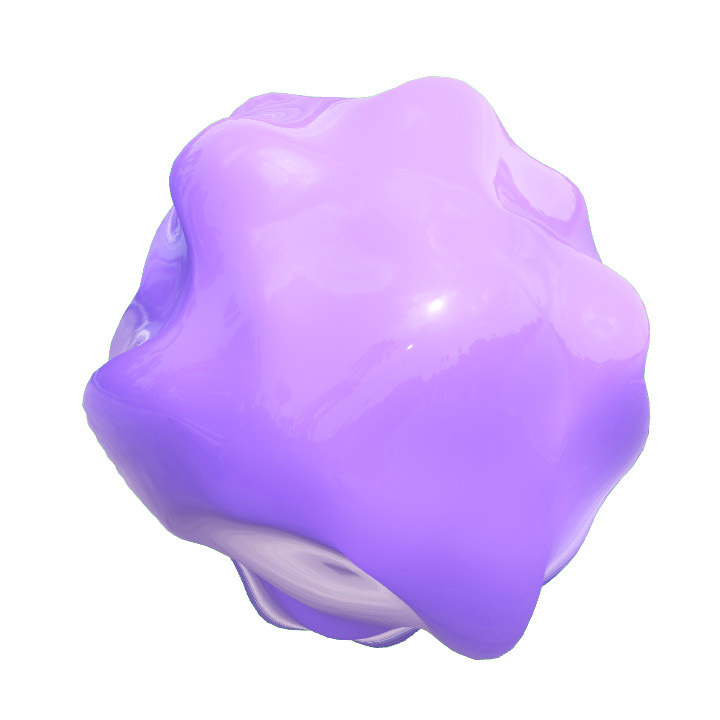 An example of displacing vertices along their normals using triplanar noise and procedural animation, with controls for noise scale and animation speed.
Wood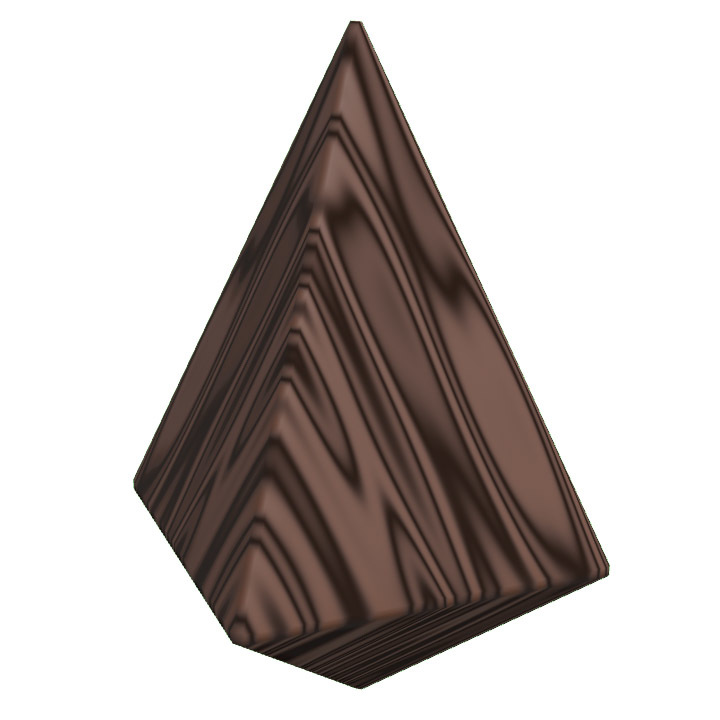 A procedural wood material with controls for wood knottiness, grain rotation, and pattern scale.