What's new in 3.2
Material Editor Panel
Node Search Bar
The node search bar helps you to find a specific node quickly in the Material Editor. Simply type in the custom title or the name of the node to navigate. If there are multiple of the same node in the Material Editor, meaning the name is not unique, you can use up or down key on your keyboard to jump to the next one.

Note: that the search bar will return the search result of the entire graph, including nodes that are underneath or above a sub-graph level.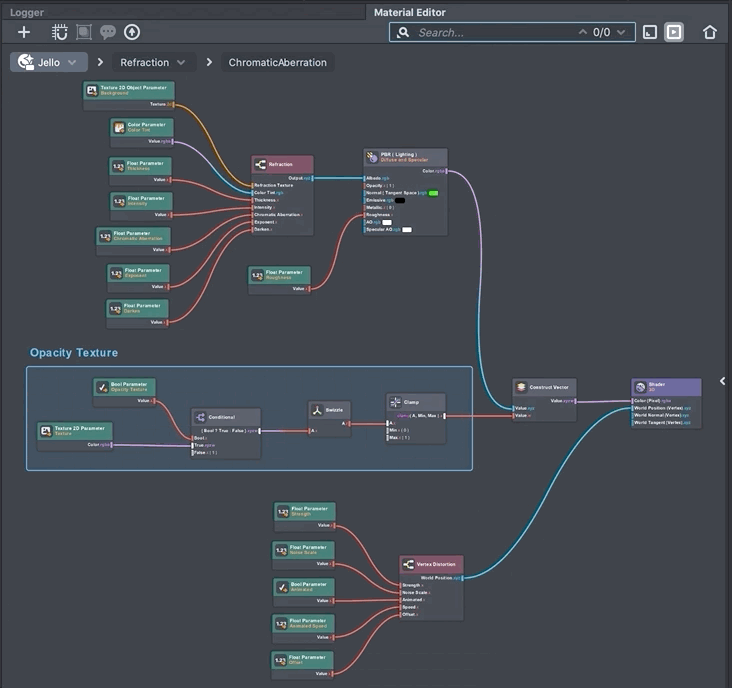 Node Upgrade
When a node is eligible for an upgrade, a small arrow will appeared at the top left corner. For example, you might see this on the Surface Normal, Surface Tangent, Surface Bitangent or Transform node. Simply click on the arrow to reveal the Upgrade Available window, click on the blue Upgrade button to proceed up versioning.
A Yellow arrow means a minor upgrade, it fixes visual artifacts or has changes on math, major upgrades are in red, usually means it changes the nodes by adding ports or changes that might break connections.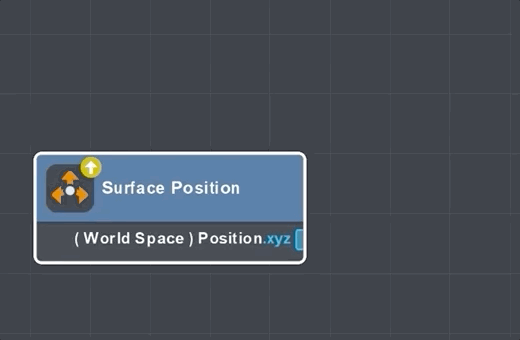 Additional Material Editor Nodes
Tip: Take a look at the Material Editor API section to learn more.

Inputs

Value

Float Array Object Export
Float Array Object Value
Get Array Size