Sharing Your Lens
This guide walks through best practices for sharing your Lenses to the world!

Sharing with a Snap!
One of the best ways to share a Lens is to take a Snap of you or your friends using the Lens. This allows users to see a preview of the Lens and also hints at how to use the experience. When posting to Your Story or Our Story, Snapchatters are able to unlock the Lens by swiping up.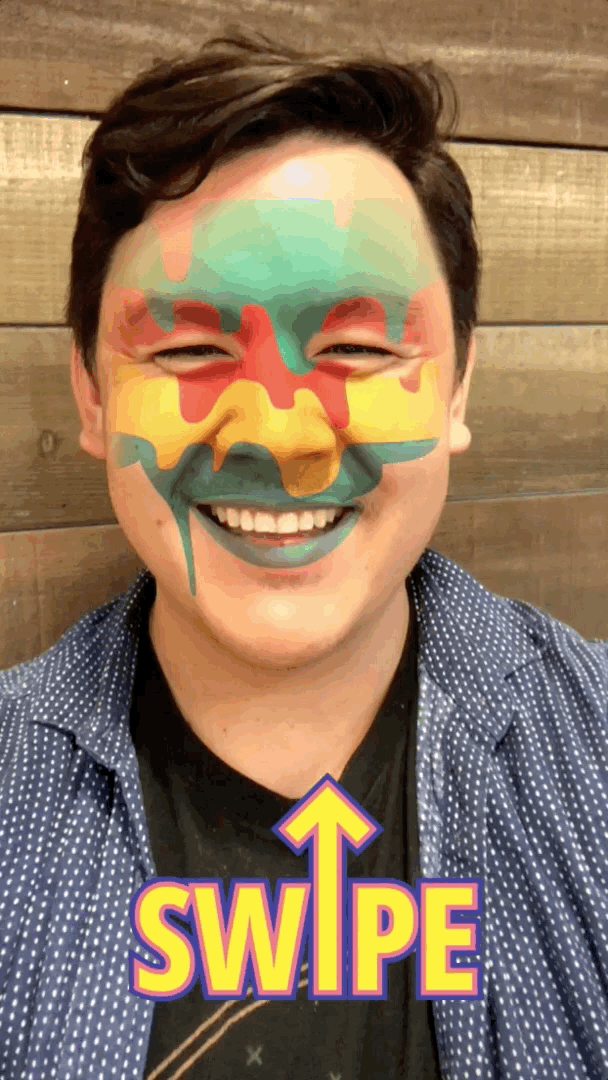 Tip
It's great to say Swipe up to unlock the Lens in your Snap or use the Swipe Up sticker!
Tip
For more exposure, post your Lens not only to Your Story but also Our Story. Snaps you submit to Our Story can show up in Discover, Search and on the Snap Map

Sharing Outside of Snap
Overlaying the Snapcode on a video of the Lens being used is one of the most effective ways to share your Lens outside of Snapchat. This should always be paired with the Lens link in the post's description or comments section.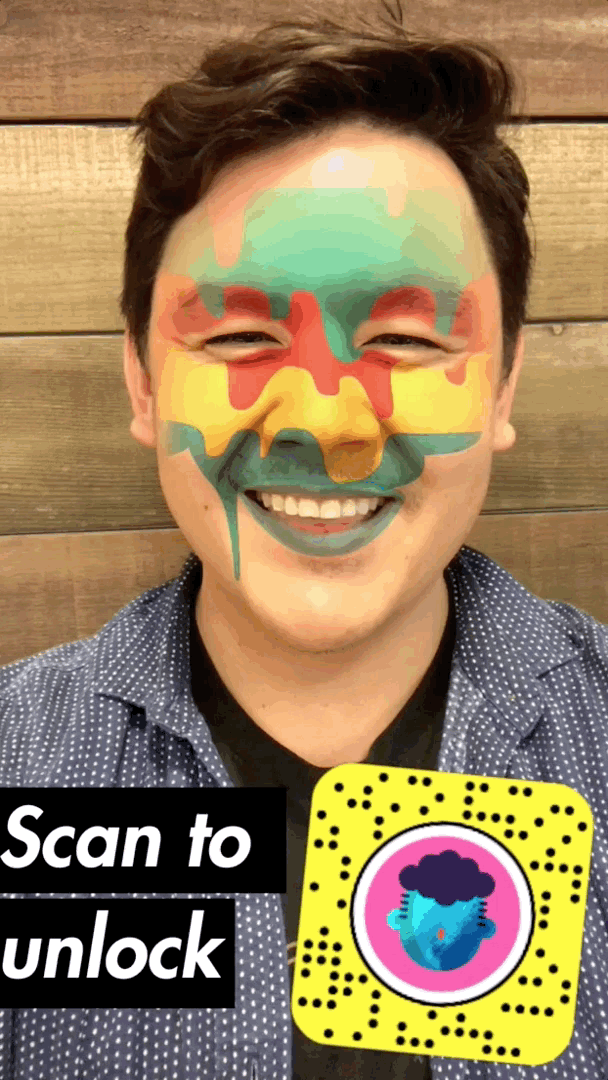 Overlaid Snapcode Using Snapchat
While you can use video editing tools like After Effects to overlay the Snapcode over a video, you can also do this directly using Snapchat. Follow the below steps to overlay your Snapcode over a Snap.
1. Download the Snapcode image to your mobile device (to your Camera Roll)
2. Swipe up in Snapchat to access Memories
3. Click Camera Roll in Memories

4. Find your downloaded Snapcode
5. Click the image and select Edit Photo
6. Use the scissor tool to create a sticker of the Snapcode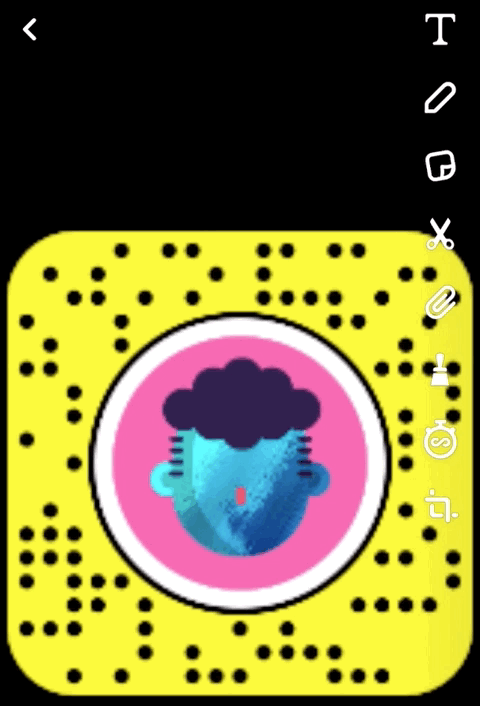 7. Take a fun Snap using the Lens!

8. After taking the Snap, add the sticker you created of your Snapcode to the Snap
You now have a Snap with an overlaid Snapcode that you can export and post anywhere online!
Posting Your Lens
Now that you have a Snap with an overlaid Snapcode, you're ready to post your video! Export the Snap from Snapchat and post the video online. Make sure to include your Lens link in the description of the post or in the comment section wherever you are posting.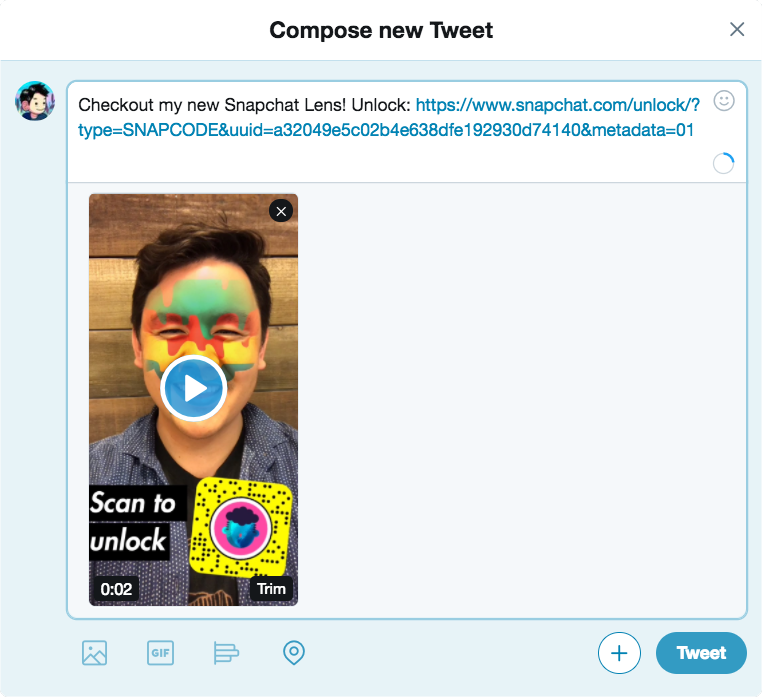 Tip
Always make sure your post includes the Lens link in the description or comment section!