Preview Videos for Spectacles 3
Preview Videos
While testing Lenses for Spectacles, you may want to preview your Lenses on additional videos to make sure it works on a variety of contexts.
Adding a Spectacles Preview Video
First, download any of the videos found below and unzip the file you've downloaded. Next, open your Lens project and make sure that your Lens is targeted for Spectacles. Then, in the Preview panel, make sure that you are in Spectacles mode.

Now, at the top of the Preview panel, press the + button. In the file selection window, select the .webm file that was in the folder you unzipped.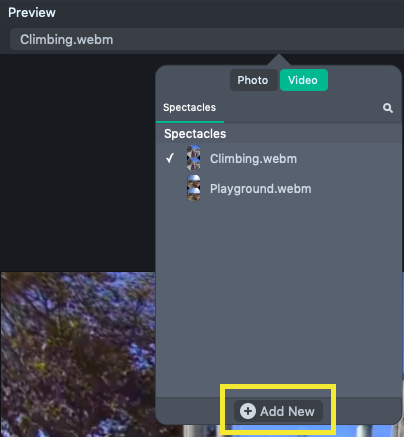 Warning
Make sure to keep all the files from the zipped folder in their place. These files contain Spectacles data used by the Lens.
Spectacles Preview Video Download