Face Particles
The Face Particles template gives you a handful of different styled particles to include in your Face Lens experience. The template uses a mask attached to the face so that the user is always in front of the particles. It also uses the Rotation tracking mode to make it feel like the particles are in the world. Finally, it includes a handy script for forcing a header and footer image to be attached to the top and bottom of the screen on any device resolution.
Download
Guide
Selecting a Particle
Enable the particle you want to be included in your Lens by enabling the checkbox to the right of any of the particle objects in the Objects panel.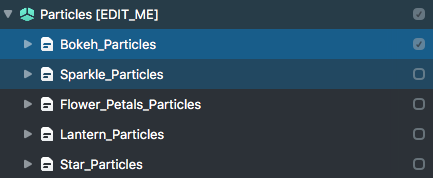 Editing the Particle
Each particle has some settings you can tune. With the particle object selected, modify its settings in the Inspector panel. Here you're able to choose a minimum and maximum color that the particle will randomly select between. You're also able to tune the amount of particles.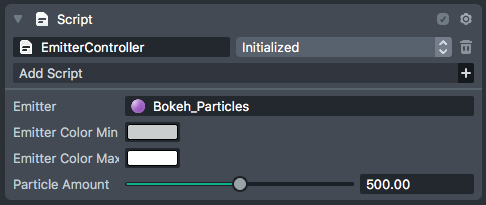 Add Header and Footer Images
To add images to be used as the header and footer, drag and drop a PNG or JPG to the Resources panel. Alternatively, select Add New -> Import Files from the Resources panel.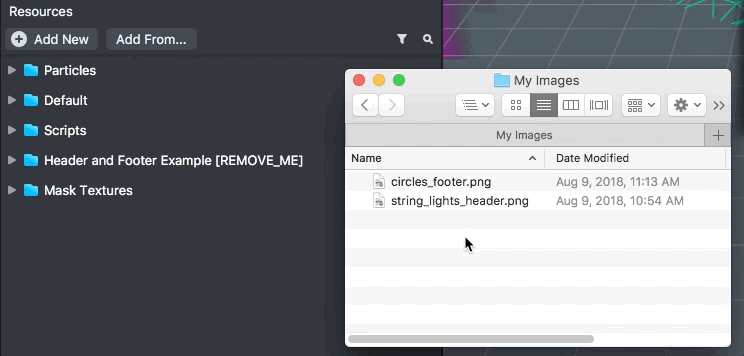 Set the Header and Footer
First, in the Objects panel select the HeaderFooterController [EDIT_ME] object. Enable Show Header if you want to display a header image. Enable Show Footer if you want to display a footer image. Then, set Header Image and Footer Image to your imported images. This script will automatically set the header and footer billboard position and size based on the devices resolution. This forces them to always be on the top and bottom of the screen.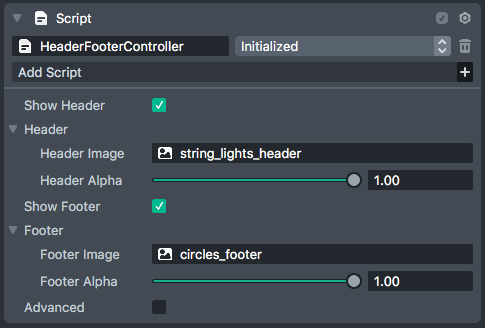 Adding Face Effects
You can add any Face Effects to your Lens as well by selecting Add New -> Face Effects from the Objects panel. Because of the background and foreground separation, it's important that you set any added Face Effect's render layer to Foreground. Set the render layer by selecting the object and clicking the Layers drop down in the top right of the Inspector panel.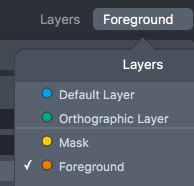 Previewing Your Lens
You're now ready to preview your Face Lens. To preview your Lens in Snapchat, follow the Pairing to Snapchat guide.
Related Guides
Please refer to the guides below for additional information: