Material Editor
The Material Editor Template includes a number of materials made with the Material Editor that can be easily exported and imported into other templates. The materials used in this template can also be found in the Material Library in the Resources panel. Each material can be modified through the Material Editor, or the Inspector panel.
Tutorial
Guide
The template is filled with all sorts of cool materials that you can tweak and modify to use in your own project.
Under the WorldObjectController > Examples > Default Examples, we have 9 different materials.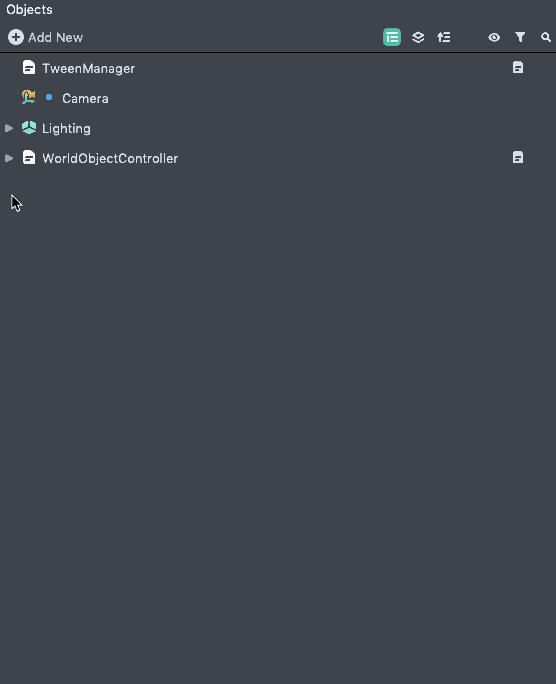 There are 5 more examples under the More Examplesobject.
To see the other example you can simply disable the Default Example object and enable the More Example scene object by pressing the checkbox next to the object's name in the Objects panel.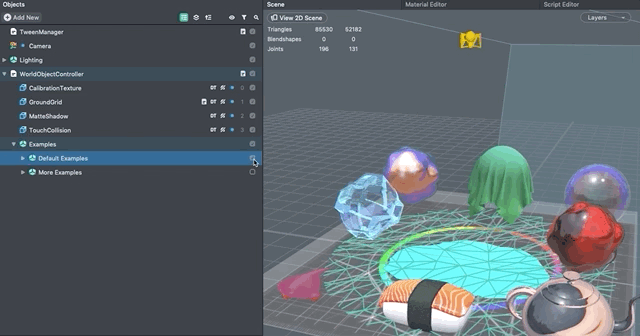 Tweaking a Material
Each material has options that you can easily tweak. To modify a material's setting, select the material in the Resources panel, then in the Inspector panel, you should see several parameters specific to that material you can modify.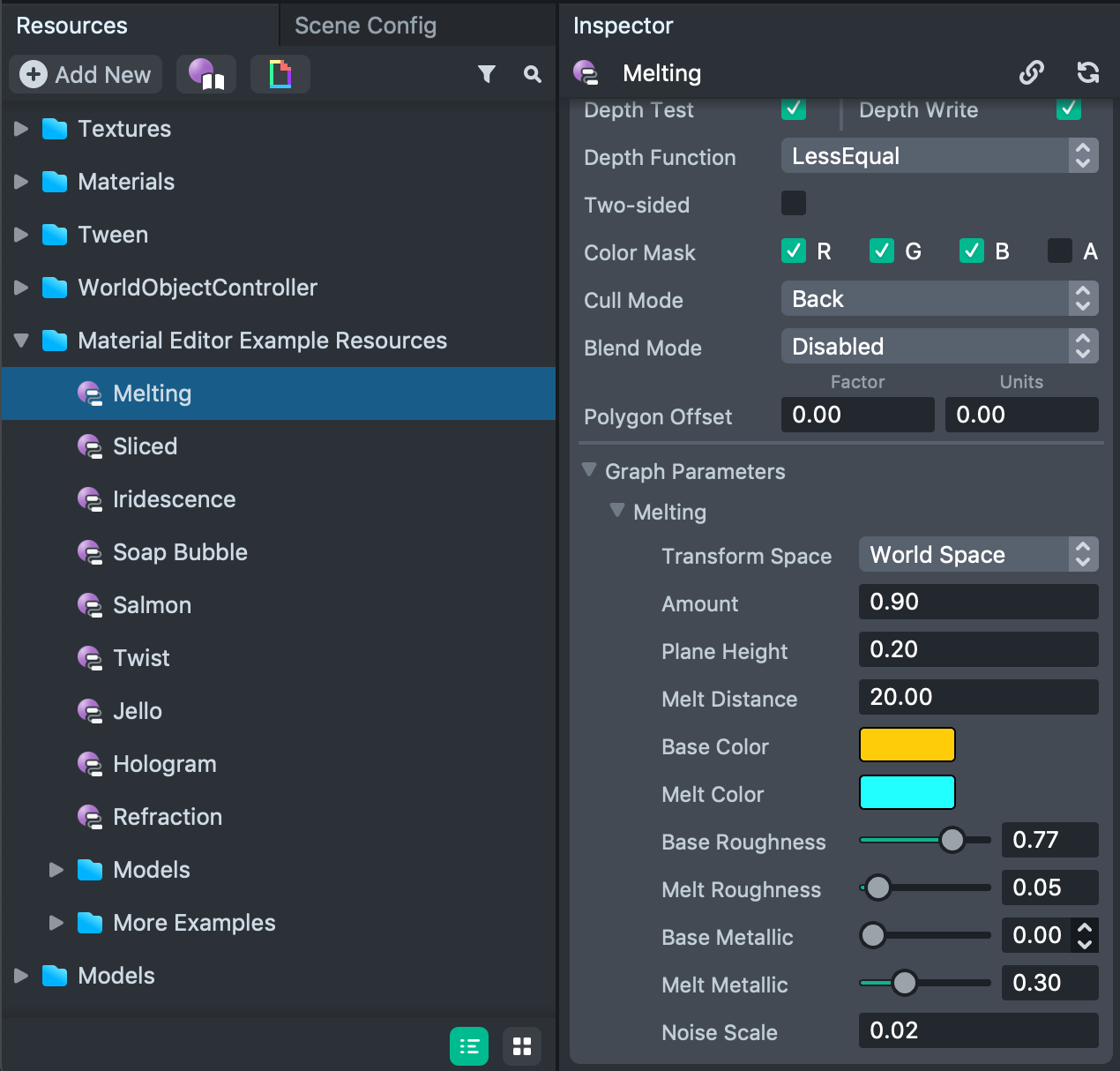 Additionally, you can customize the material itself and how it works. To customize each material, select the material in Resources panel and then select the Material Editor button in the Inspector panel or by double clicking on the material itself.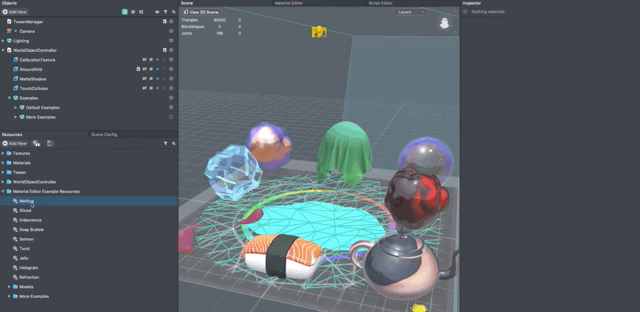 Now you can see Material Editor panel is now open and you can start to customize the material.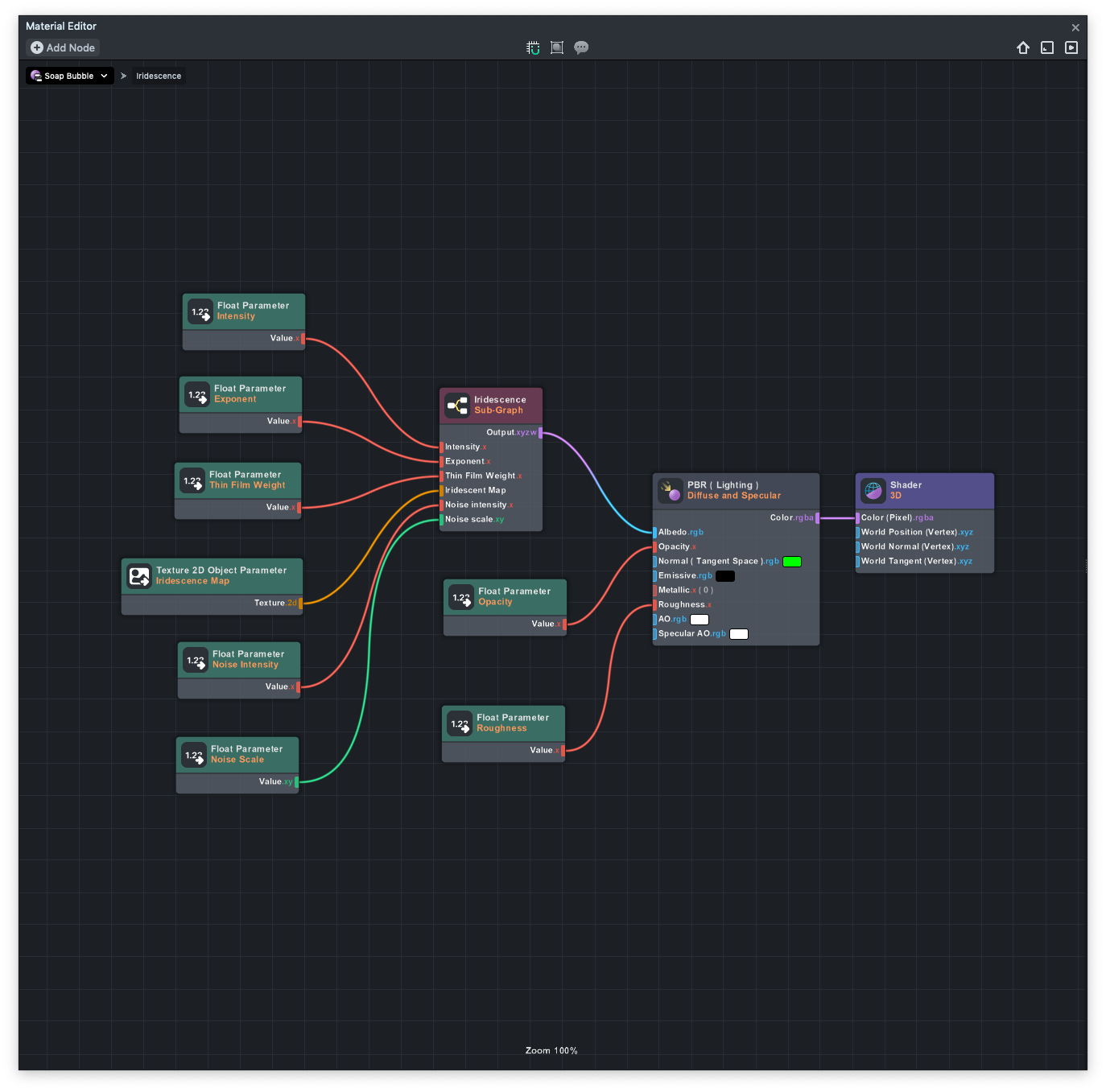 Take a look at the Material Editor guide section on the Lens Studio website for more information on how the material editor work.
Create a Graph Material
To create your own custom material, you can create a new Graph material. To do this, click on the + button in the Resources panel and search for Graph.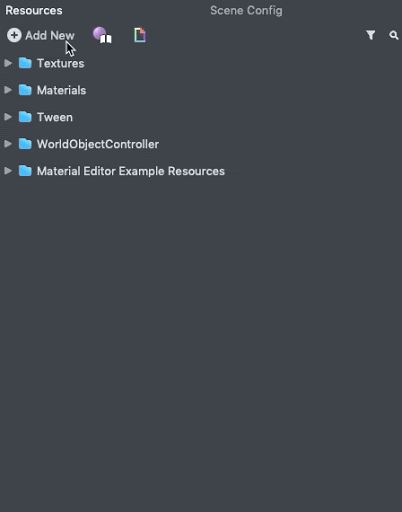 Alternatively, you can base your material on a number of pre-made materials available in the Material Library.
To do this, click on the Material Library button in the Resources panel.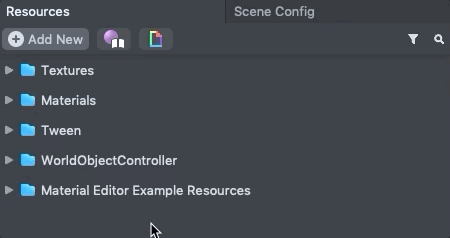 Then, in the popup window, select the material you want to add, and press Add.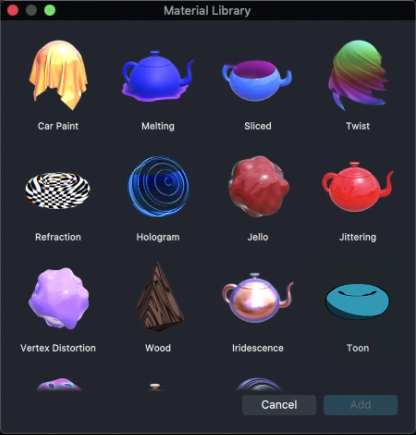 This will add a new graph material into your project resources which you can customize.

Previewing Your Lens
You're now ready to preview your Lens! To preview your Lens in Snapchat, follow the Pairing to Snapchat guide.
Related Guides
Please refer to the guides below for additional information: